12 Skinny Super Bowl Snacks
We all know, when it comes to the Super Bowl, it's not about who's playing, it's about the food!  These 12 Skinny Super Bowl Snacks will make you a winner!
Holy Deflated Super Balls!  Is it really that time already?  Time has totally been flying by for me.  I've been knee-deep in bedroom, bathroom, closet and now landscaping reno projects, and didn't even take note that the Super Bowl is right around the corner.  Yikes!  Wasn't I just eating turkey and stuffing like, yesterday?  Can you tell I'm not much of a football watcher?
For many, the Super Bowl really is about cheering on your team, but if your team didn't make it quite far enough this year, it really is all about the party.  And the food.  In fact, I've heard that calories from Super Bowl snacks consumption can rank right up there with Thanksgiving if your party starts early enough.  But, not to worry, I've got you covered with some healthier and much more creative alternatives to chili, wings and nachos.  Make or bring one of these recipes to the party, and you'll score major points with everyone.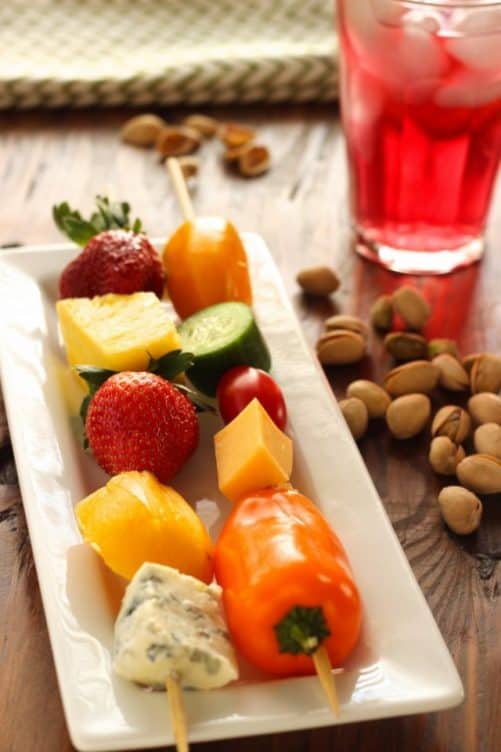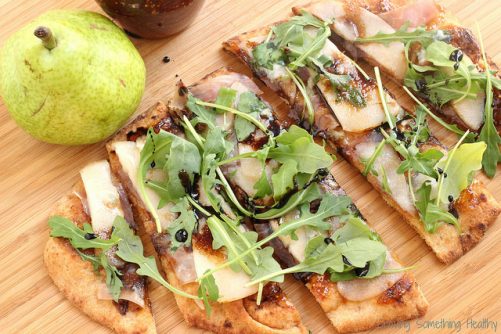 What are you serving for Super Bowl snacks?  Did you notice how colorful these recipes are?  #EatTheRainbow!
Eat well!