30 Healthy Rice Recipes from Dietitians
This post is brought to you in partnership with the USA Rice Federation and Zojirushi. Thanks for supporting foods and brands I love and use!
Guys, is there any better way to Celebrate National Rice Month than with a month's worth of healthy rice recipes AND a Zojirushi rice cooker giveaway? I think not.
Here's the scoop:
I asked my registered dietitian food blogging friends and colleagues for their best healthy rice recipes, so you know these recipes aren't just tasty and satisfying, they're all dietitian-approved.
AND...
I'm giving one lucky reader a Zojirushi rice cooker just like the one I have, to make your life and your belly a little bit happier. Trust me, it's a game-changer in the kitchen.
If you like rice (and really, who doesn't?) you'll LOVE this appliance. It cooks up to 5.5 cups of rice, and it's fitted with all of the bells and whistles. It guarantees a perfect pot of rice every time because it has settings for various types of rice (including sprouted rice), a set-it-and-forget-it timer, and a warming function (great for when you want to prep dinner early and eat later). It also has a handy steamer tray, so you can steam veggies or fish while your rice cooks - nothing better than a one-pot meal!
It's valued at up to $150, but it could be yours for FREE if you:
you leave a comment on this post telling me what rice recipe you would use it to make
join my email list
share this post on Facebook
follow @CravingSomethingHealthy, @think_rice, and @ZojirushiAmerica on Instagram
OR do them all and get a total of 7 entries!
This is a quick contest to celebrate National Rice Month in September. The winner will be notified by October 2, 2020, so don't wait!
Read on for 30 healthy rice recipes for every meal of the day, some facts about U.S.-grown rice, and for your contest entries.
Did You Know: Rice is gluten-free and the least allergenic of all grains? It's also sodium, cholesterol, and GMO-free.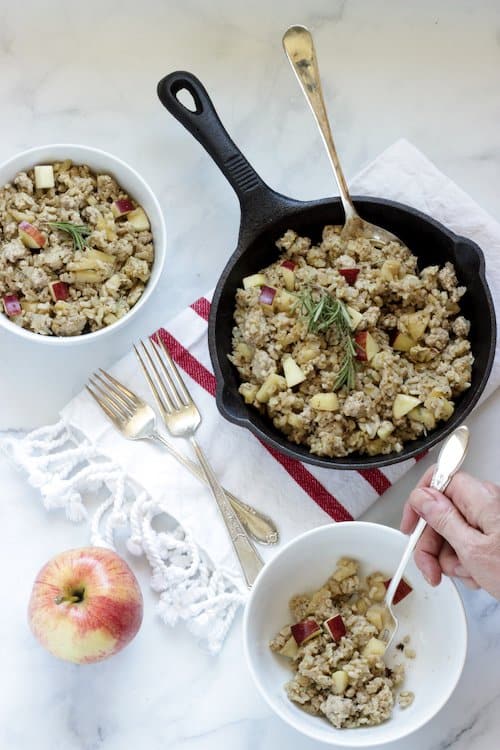 Nutrition Fact: Rice has about 100 calories per half-cup cooked serving. It also provides complex carbs and more than 15 vitamins and minerals.
FYI: Rice is grown in California, Louisiana, Mississippi, Missouri, Arkansas, and Texas.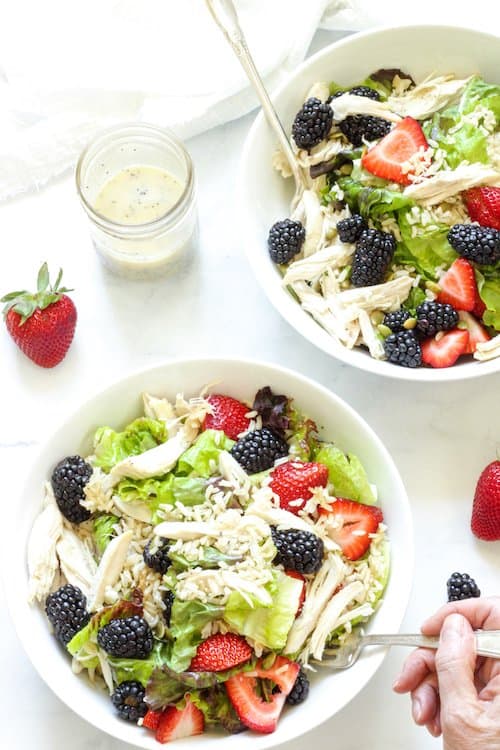 Fun Fact: Wild rice isn't technically rice. It's a semi-aquatic grass native to North America!
I really love the high-quality and huge range of varieties of rice that's grown in the U.S. It's also nice to know that when I buy U.S-grown rice, I'm supporting the farmers here.
Next time you're stocking up on rice, look for U.S.-grown rice!
Fill Out The Entry Form below for your entries!
Leave a comment below and let me know what healthy rice recipes you would make with your new Zojirushi rice cooker
Share this post on Facebook and follow @CravingSomethingHealthy
Follow @CravingSomethingHealthy, @think_rice, and @ZojirushiAmerica on Instagram
Sign up for my email list
The winner will be notified by email so make sure you leave your email when you enter (I promise not to spam you!)
This Contest is Over!
Good luck, and Eat well!