5 Do's and Don'ts For New Bloggers
It was almost exactly two years ago that I first decided I wanted to start a blog. Looking back, I realize that's kind of funny, since a few months prior to that decision, I didn't even know what a blog was. I'm old school.  I've always read books.  And newspapers. And I still have far too many magazine subscriptions. But I also discovered Pinterest a few years ago, and slowly started to realize that most of those pretty photos (which have gotten so much prettier over the years, haven't they?) came from bloggers.
I loved the fact that people had so much to say and share about so many fabulous cooking, decorating, travel, DIY, design and fashion ideas, and there was suddenly a very cool way to share them.  It was like I'd found a whole world of people who liked the exact same things I did and they all came to visit me every day, or they invited me into their homes and lives!  Never being one who wanted to be out of touch – I dove into the bandwagon head first.  I wanted to be part of that crowd – and maybe even be invited into someone else's home every day.
I wish I could say I've hit the big time, but I was a little bit too late to the party for that.  And being a bit (OK a lot) older than most bloggers out there, the whole social media thing kind of caught me off guard – I was a resister.  Today, there are sooooo many food and nutrition bloggers that I'm just a dot on the blogosphere.  I'm still happy I took the jump because blogging has been a complete blast, and I've learned so much that my head spins sometimes when I think about it.  If you're just starting out, or thinking about starting a blog – here are the top things I learned in the past two years, that I really wished I knew when I started:
Don't Expect To Make Much More Than Coffee Money for the First Year – Or Maybe Ever.
And by all means, don't think you'll even have time to go out for coffee if you want to grow your blog. I had visions of this becoming my part-time "retirement income".  No, I'm not that old, but I'm closer to that side than the just starting out side.  Maybe in a few years I will see a real (little) income, but for now, it's enough to cover my expenses, maybe treat myself to a trip-away seminar, and buy a new piece of photo equipment.  If I didn't spend all of my free time working on the blog, I'd have some time to spend my extra money.  But then I wouldn't have the blog to generate that little bit of pocket money.  Do you see the dilemma?  Lots, and I mean LOTS of time, little bit of money. Do plan to use your blog as way to market yourself, and sell other things that you do – like writing, speaking, consulting, recipe development or photography, but don't plan to make a living off of blogging.   If you're OK with that, keep reading.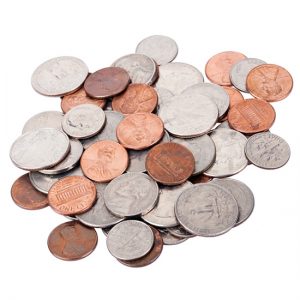 Do Become an Expert in All Things Social Media.
Here's a secret about me.  I'm the most un-social person I know.  I'm really a kind of shy, never know what to say when I'm in a group, prefer to hide in the corner or help out in the kitchen kind of a girl. I love to chat and talk about food and nutrition, but the thought of millions thousands hundreds of people hearing what I have to say terrifies the bejesus out of me.  My worst fear is offending someone, and my second biggest fear is that you'll hate me (or just think I'm a total loser).  Maybe that's why I enjoy blogging.  I get to speak my mind, without having to do it in person.  Whether you're social or not, you have to be virtually social to be a successful  blogger.  Learn the ins and outs of Pinterest, Facebook, Twitter, Instagram, YouTube and even Google + if you dare,  as well as photo sharing sites like Tastespotting, Foodgawker, and Healthy Aperture. In the blogging world, there is no such thing as "If you write it they will come".  Take my word, it will take at least a year if you go that route.  Be social and share, and you will be found much more quickly.
Don't Think You Can Figure It All Out Yourself.
I can't even begin to describe how many hours I spent personalizing and tweaking my blog in the first year. I'm talking  hours each day, seven days each week.  I love my premium WordPress theme, and it looked great right out of the box, but as I started to use it, I found things I wanted to change.  That involved lots of googling, YouTubing, and back and forth with their support people (who were awesome).  I learned some basic coding, and then moved on to basic social media skills, and then on to photography skills, plug-in skills yada yada yadda.
I have three words if you're just starting out, or if you're set up but want to improve the look, traffic, photography etc of your blog – Food Blogger Pro.  I found this "support" group last year, and just renewed my membership.  It's worth every penny, because you'll learn things you never knew you needed to know.  And a lot of things you are wondering about now.  Like how to use Google Analytics to track your traffic.  And how to make your photos beautiful.  And you'll connect with lots of other bloggers who are hungry for info and happy to share.  Love them!
Do Embrace Your New Virtual Friends.
Let's face it.  Blogging can be a lonely life.  You sit for hours all alone, in front of the computer with no one to talk to but yourself.  Pretty sad, except that there are thousands of others just like you who are doing the same thing, and they're actually really happy to connect.  Visit other blogs, and leave some comments for those you really like.  Follow them on Facebook or Twitter.  Reach out and ask questions – there are a few who are too big or busy to answer, but I promise most are really wonderful and will be happy and flattered that you asked. You'll learn something valuable from each and every one, and if you're really lucky, you'll get to meet some of your blogger friends somewhere down the road in real life – and it'll be like you've known each other forever!
Don't Ever Stop Learning.
I'm not sure if it's because I'm way past my 20s or what, but it seems that as soon as I figure out one thing – whether its social media, software, a new plug-in etc, it's old news and there's something new and better to master.  The world is moving at lightning speed suddenly, and in a way, it's exhausting, but in another way, it's exciting.  It definitely keeps the brain working, and it's pretty cool that you can keep learning new things.  Again, don't try to do it all yourself.  There are lots of "experts" out there who have already been there, done that, and probably enjoy writing code a lot more than you do.  Check out the Food Blogger Pro website, and How Monetize Your Food Blog – both resources are so extremely helpful whether you're a food blogger or not. Read, learn, try, experiment, try again.  The more you learn and branch out, the better your blog will be.

So, seeing as this is the end of Thanksgiving weekend, I feel the need to say THANKS so very, very much to every one of my completely fabulous readers, whether you're a loyal regular or just an occasional pinner.  I appreciate each and every one of you and am so happy when you stop by,  and especially when you leave a comment!  Thanks for giving me the chance to come into your homes 🙂
Do you have any thoughts of starting (or growing) a blog?  Please share – I'd love to hear about it and help if I can!
Eat well!
This post contains affiliate links. If you purchase something through one of the links, it won't cost you any more, but I will receive a small commission.  Thanks for supporting Craving Something Healthy!