7 Grab 'n Go Breakfast Recipes
Let's get our breakfast on starting this week people! March is National Nutrition Month, and this year, the theme is Bite Into a Healthy Lifestyle. Lots of research shows that breakfast eaters tend to have better eating habits throughout the day, and an easier time maintaining a healthy weight, so, how 'bout we start the month by biting into some good-for-you breakfast ideas?
We all know making it is the hardest part about breakfast. So get out your grocery list and work on your plan-ahead skills. Most of these high-energy recipes are easy enough to throw together at night, so breakfast is ready to grab and go when you are.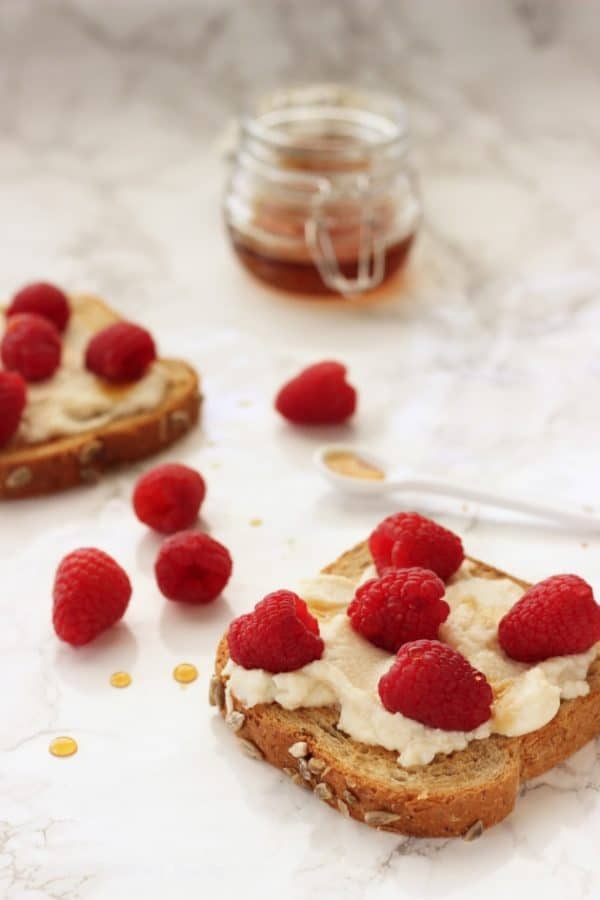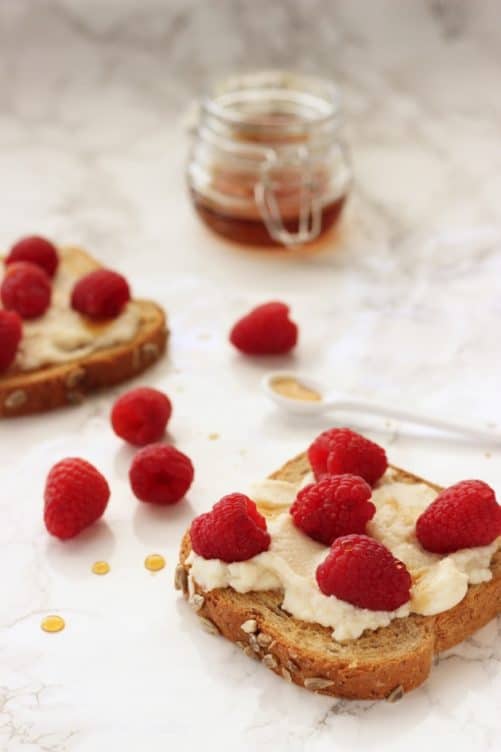 Raspberry Ricotta Toast | Craving Something Healthy
Do you always eat breakfast food in the morning? Anyone out there like dinner leftovers for breakfast?
Eat well!