How to Sneak More Fruits and Vegetables Into Your Diet
If I asked you to name one diet-related thing you could be better about, I'm pretty sure it would be to eat more fruits and especially more vegetables.  For some reason, that's something almost all of us could be a little better about.  I even talk to vegetarians who don't eat enough vegetables.  We all know they're good for us, and most of us know we should be eating a half plate full at each meal, or at least 5 to 7 servings each day, but do you?  Excuse me while I hang my own head in shame.
Research shows that fruits and vegetables provide antioxidants and phytochemicals that protect us from diseases and cell damage – and for some reason taking supplements doesn't work the same way.  Experts at the American Institute for Cancer research also recommend eating fruits and vegetables throughout the day, so the protective compounds are circulating in your body all day long, rather than only at breakfast or dinner time.  So if you're not eating enough, it's time to ramp it up!
While some of us just don't like them, I think most of us feel that preparing vegetables and even some fruits, is just too much work.  I will admit I'm occasionally guilty of buying produce and then having to throw it out a week later because I just didn't have the time or inclination to peel, slice or dice.  Fresh fruit salad?  Sigh, maybe I'll do it tomorrow.
So since spring is (supposedly) here, and the produce will very soon be abundant – if it isn't already by you- let's all try to work on eating more fruits and vegetables.  Here are a few suggestions for ways to sneak more of them into your diet.
 Drink them!  Have a smoothie for breakfast and knock off at least 2 servings.
Keep a few bags of frozen fruit on hand to add to make-ahead breakfast recipes.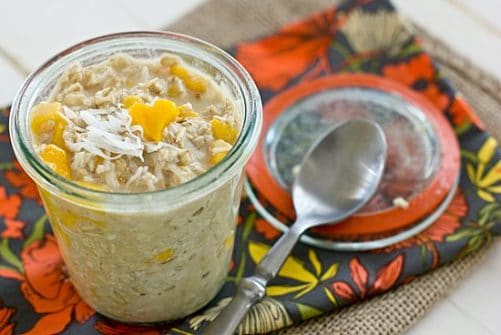 Roast or grill a whole pan for dinner, and have the leftovers the next night.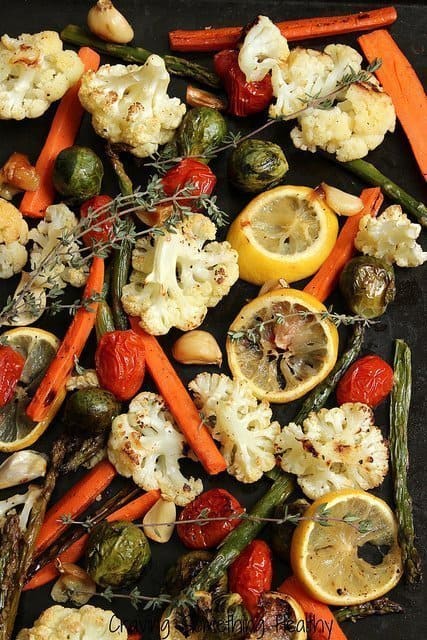 Or add the leftover cooked vegetables to a grain salad.  Lunch will be made for a few days.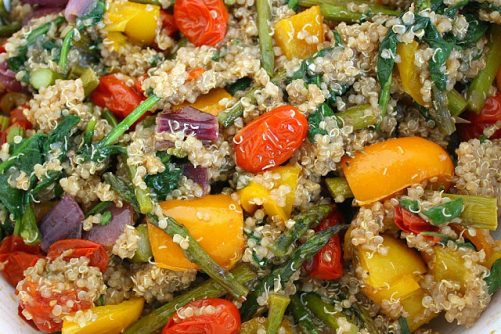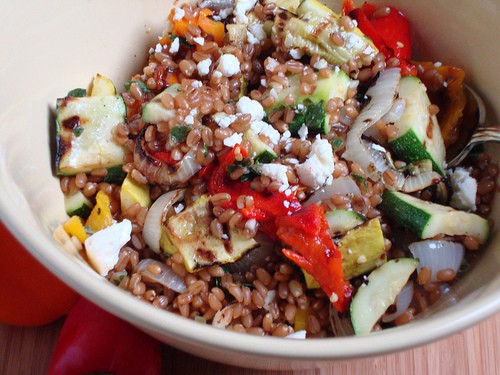 Make vegetable soup.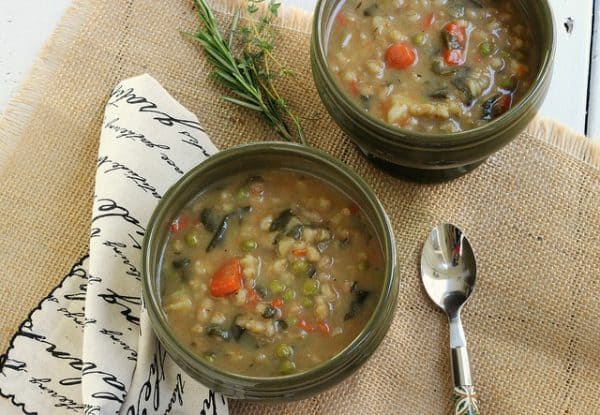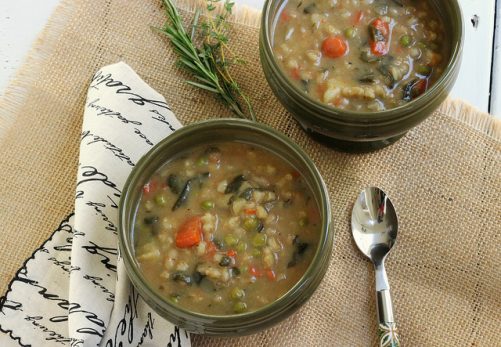 Pickle some vegetables and eat them for snacks, or add them to meats or vegetables.
Make fruit salsa to go with chicken or fish. 
Before you add cilantro or savory seasonings, scoop some out to add to yogurt or cereal the next day.
Do you have any suggestions for getting more fruits and veggies in to your diet?
Eat well!