Inflammation Fighting Foods
Thank you Kim Tessmer, RD for sending me a copy of Your Nutrition Solution to Inflammation!
When you hear the word inflammation, most people think of an injury – sprained ankle, torn muscle, lots of pain, swelling, redness, and bruising. While it's not fun to go through, that temporary or acute type of inflammation is your body's way of healing itself. We've all had it, and (hopefully) we've recovered, survived and learned to be a little bit more careful next time. In my case, that means moving the ladder closer to where I'm painting so I don't have to reach – and fall… But that's another story for another time.
Chronic inflammation, on the other hand, can be damaging to your body. With chronic inflammation, something starts your inflammatory response – it could be a prolonged illness, stress, smoking, a food allergy or intolerance, or oven obesity, and your body tries to fix it by activating the immune response, but it doesn't know how or when to turn it off.
Certain health conditions, like asthma, IBS, rheumatoid arthritis, and even diabetes can be associated with chronic inflammation, and over time, the constant exposure to the physiological effects of inflammation can lead to diseases like cancer or heart disease. If you want to learn in more detail about chronic inflammation, the causes, various diseases associated with it, and diet strategies to help reduce it, I highly recommend Kim Tessmer's book Your Nutrition Solution to Inflammation
. Kim is a registered dietitian, and she was kind enough to send me a copy of her book to review. She includes great information about the link between diet and inflammation, including what to look for on the food labels, meal planning tips, food lists and even recommended RDs who are Certified LEAP Therapists and work with clients with foods sensitivities that are linked to inflammation.
Part of the fix for chronic inflammation is to remove the underlying cause – i.e. lose weight if you need to, stop smoking, reduce stress, and manage any illnesses that are out of control. Diet plays a really important role too though – some of what you may be eating can be making your inflammation worse. Foods that have lots of added sugar (sweets, sodas), highly refined foods (white bread or rice), foods that are high in saturated or trans fats (French fries and dounts), and meats that are high in fat and processed (sausages, bacon) can cause inflammation, or make it worse, so definitely remove those.
Luckily, there are many foods and ingredients that you can add to your diet and will actually reduce inflammation, and/or help to prevent chronic inflammation. There are many, but a few of my favorites are cherries, turmeric (the spice), tomatoes salmon, nuts and leafy greens. All of these foods contain various phytonutrients that fight inflammation, and work to keep your immune system healthy so the inflammatory response stays in check. Sprained ankle – healed. Heart disease – averted.
[bctt tweet="DYK cherries, kale and salmon help to fight chronic inflammation?"]
I'm including a few recipes for my fave inflammation – fighting foods, because not only are they good for you – they taste great too!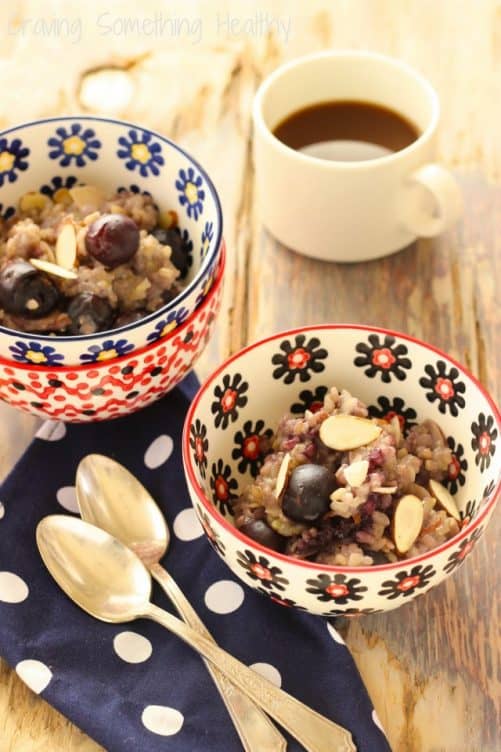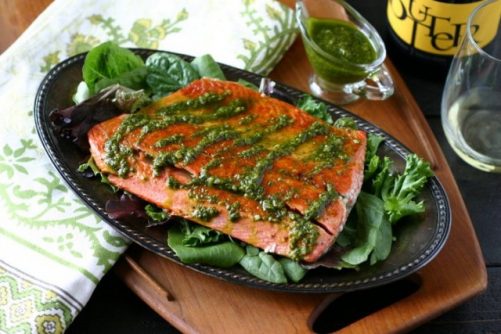 What do you do to help or prevent inflammation? Eat well!