Pumpkin for Dinner! 10 Recipes for Meatless Monday
I can't believe it's already the middle of October.  I've been seeing pumpkins and squash and other Hallowween-y things at the grocery store, Target, and Home Depot (pretty much the only 3 places I've been visiting lately) but it just dawned on me that we're fast coming up on Halloween, and before we know it, we'll be knee deep in the holidays.  This is my very first fall in the southwest, and I'm having trouble with the whole pumpkin and warm spicy thing, because I'm still sitting here in shorts and flip flops drinking pumpkin spiced ICED lattes.  I"M LOVING IT!!
So I'm probably not going to do much of the pumpkin baking thing - although I did make pumpkin bread croutons for my kale salad the other day.  Instead, I've decided to celebrate this very seasonal and very healthy fruit (pumpkins are technically berries!) by sharing a roundup of savory, meatless dinner recipes.  I've always known pumpkin is healthy - its beautiful bright orange color is a dead giveaway that it's full of beta carotene, the same antioxidant that's in carrots.  It's beneficial for your eyesight, cancer prevention and heart health, and the seeds are loaded with healthy fats and minerals.  Canned pumpkin is the easiest to cook with - but if you want to be adventurous, buy a small, sugar pumpkin, give it a poke with a sharp knife, and microwave it on high for 7 minutes per pound.  Cut, scoop, roast the seeds, and experiment with the flesh.  One cup of pumpkin has about 49 calories, and judging from these recipes, a whole lot of flavor!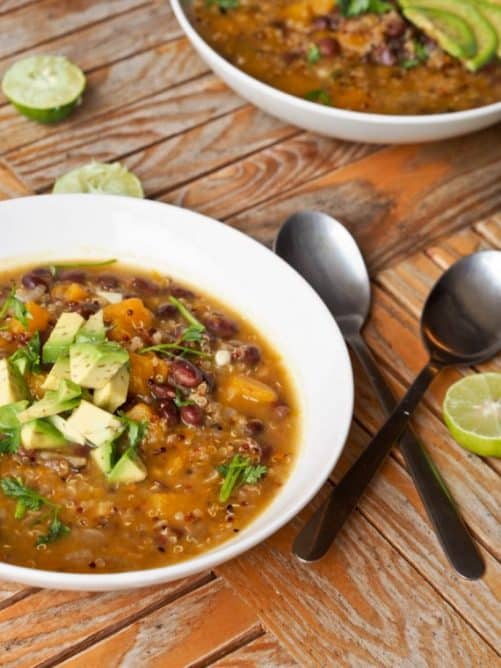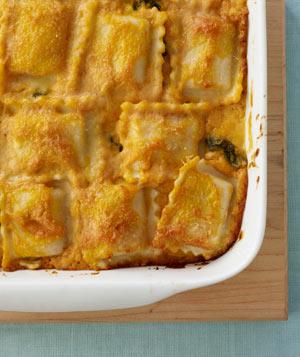 How do you do pumpkins?  How many do you carve for Halloween?
Eat well!