This is a sponsored post written by me on behalf of BUBBA Burger. All opinions are 100% mine.
Happy unofficial summer!  I know summer doesn't technically start for a few more weeks, but hey – we're past Memorial Day, so that means let's dust off the patio furniture and fire up the grill!  There are so many things to love about summer, but one of my favorites is that the cooking just gets so much easier.  More fresh fruit and vegetables means meals are automatically lighter and healthier, and I'll vote for fast and easy grilling over the stove and oven any day.
I've always loved a good grilled burger, but I find that I'm eating less and less meat lately.  Thank heavens for veggie burgers.  I can still enjoy a good burger, especially with all of the toppings, while sticking to a healthier, plant-based diet.  I'm always up for trying a new veggie burger, so when Bubba Burgers asked me to try their new product, I gladly accepted the offer.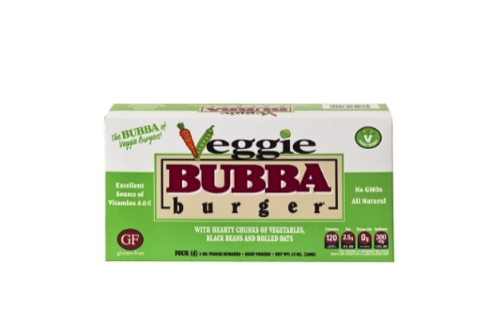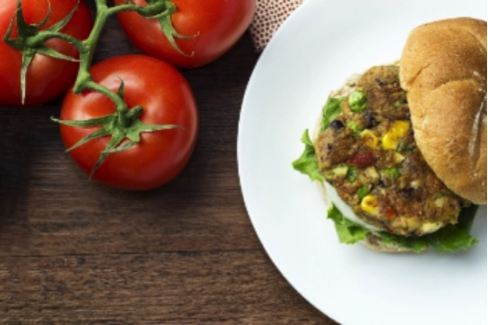 These new BUBBA Veggie Burgers are vegan, friendly, GMO free, made with all natural ingredients, and they have a great black bean flavor.  They're the perfect option for anyone who loves a good burger AND wants to eat plant-based.  Here's the scoop on them:
No GMO's
All natural
Excellent source of vitamin A & C
Gluten free
Vegan friendly
Low fat
Cholesterol free
No Saturated Fat
Multigrain
Good Source Of Dietary Fiber
2.5 grams of fat
Four (4) 3 oz. burgers per box
Frozen for your convenience – no thawing
I love an "add your own topping" bar for burgers – veggie or not – and one of my favorite flavor themes is southwest.
Lay out a spread of sliced avocado, pico de gallo, fresh greens, cheddar jack cheese, and either chili or just chili beans.  #Yum!  You'll never miss the meat!
How would you top a Bubba Veggie Burger?
Like BUBBA Veggie Burger on Facebook!
Follow BUBBA Veggie Burger on Instagram @bubbaburger