Summer Stretcher Grilled Vegetable Recipes
Don't turn off the grill yet! One of the hardest things about the end of summer and the start of fall is turning off my grill. OK that's so not true. There are lots of hard things about leaving summer, but we're not going to whine today. We're going to pretend that we have lots more summer to enjoy by grilling up these tasty treats. I don't know about you, but I try to use my grill as long as possible – which usually means it's pitch black outside and I'm wearing a winter coat 🙂 .  We have a bit of time before that happens, so I'm sharing some of my favorite grilled vegetarian recipes to stretch out the summer juuuust a little bit longer. Does anyone have a headlamp I can borrow?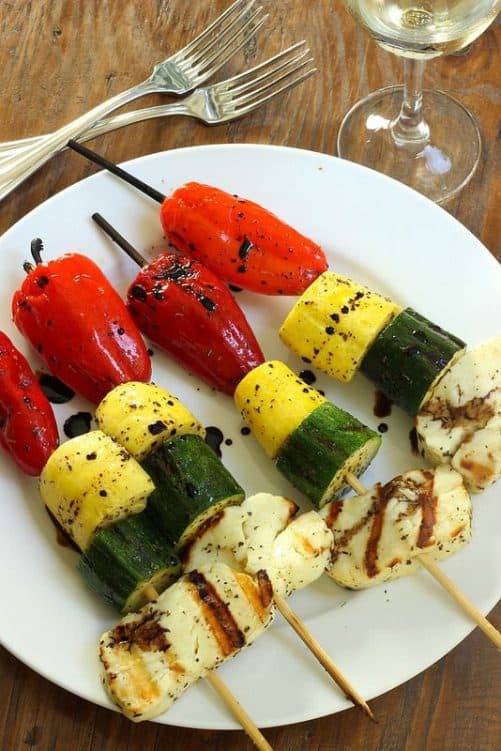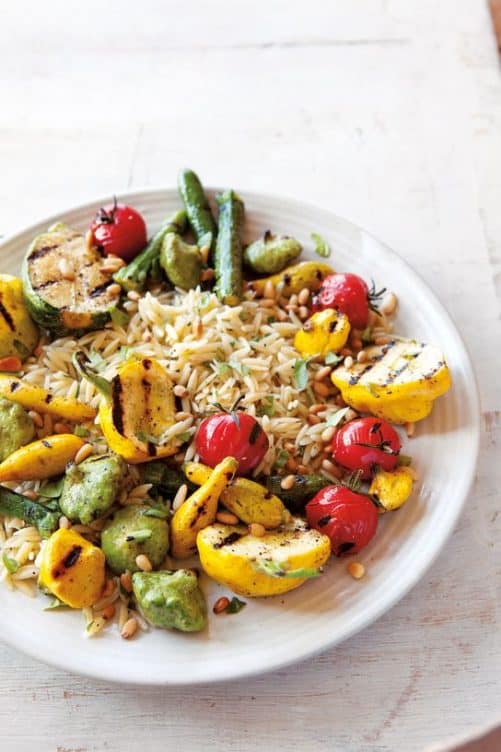 How late into the year do you use your grill?
Eat well!