Food, cooking, and wellness have been my hobby, career, and passion for most of my life. So much so, that I left a pretty decent job in marketing and communications to go back to school, start over and become a registered dietitian. I love to teach people what I know about the science of nutrition, and help them to incorporate it into their grocery shopping, meal planning, and everyday meals and busy lives.
I have over twenty years of experience as a registered dietitian, coaching individuals, teaching groups, writing, and speaking about everything from wellness nutrition and healthy aging, to nutrition for disease management. If you are an individual who would like to learn to eat better, a business or organization with members who would like to learn more about nutrition and how to get healthier, or a health-focused brand or food company that wants to reach more customers- how can I help you?
Services I Provide:
Wellness Programs
Healthcare costs are skyrocketing for companies and individuals, and it pays to be healthy today, more than ever. Research suggests that individuals are more likely to meet their health-focused goals when they work together in a group setting, and I provide a variety of corporate and community wellness programs, which are focused on nutrition and prevention. Whether you are interested in short lunch and learn sessions, a health fair, or longer programs that focus on weight management, disease prevention, or the topic of your choice, I can provide customized presentations tailored to the needs of your employees or members.
I also provide menu planning and recipe analysis assistance for workplace foodservice, to encourage healthy choices while at work.
Supermarket Tours, Cooking Lessons, and Kitchen Check-ups
If you live in the Scottsdale Arizona area, please reach out to me at the contact link above to discuss options for individual or small group sessions for any of the above. Learning what to look for at the grocery store, and how to stock your home with healthy eating essentials is the first step toward a better diet. Turn a night out with the girls (or couples) into an educational, healthy shopping, cooking or eating session.
Marketing
Are you a healthy food or beverage manufacturer, or a brand that's focused on health or wellness? I can lend my nutrition expertise and credentials to help market your product. My services include recipe development or adaptation; affiliate marketing, product spokesperson or ambassador, ad placement on my blog, and traditional and social media outreach, focused on health and nutrition. Please contact me at the link above, or email me at Anne at CravingSomethingHealthy dot com for a media kit.
Freelance Writing
Do you need nutrition articles for your newsletters? Health-focused fact sheets for your product's media kit? Blog posts for your website? A registered dietitian to ghost write or review your book? Let me decipher the latest research and make it easy for your employees, customers, or readers to understand.
Media
Contact me for interviews or information on nutrition-related topics. I've appeared in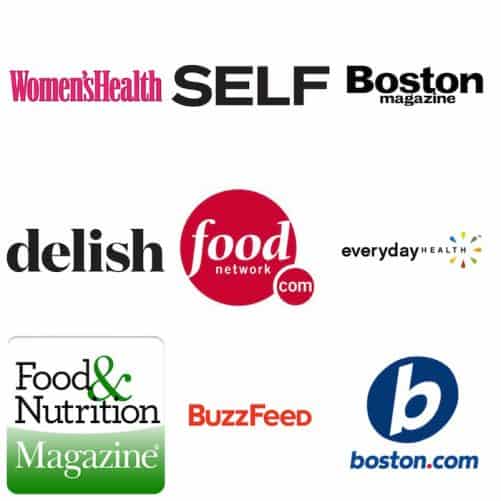 Breakfast on the Go: sponsored segment for Bob's Red Mill on Arizona Midday
Please reach out to me if I can be of help to you in any of these areas, or if you have anything else in mind. I would love to help you!
SaveSave
SaveSave
SaveSave