Meatless Mediterranean Mezze Platter
This post is sponsored by Collective Bias, Inc. and its advertiser. All opinions are mine alone.
Holiday entertaining is easier, healthier, and stress-free when you serve a Meatless Mediterranean Mezze Platter. It's so easy to put together, and there's enough flavor and variety for everyone.
Let's just all be honest. As much as we love and look forward to entertaining friends and family this time of the year, the holidays can be stressful. It's not just the decorating, and the social calendar that ramps up for those few weeks. It's the food that causes most people an extraordinary amount of stress.
It has to be good. It has to appeal to everyone. And for some reason, too many people think that means it has to be loaded with carbs, fat and other things that are not good for us. Am I right?! Well, get ready to have your mind blown by the easiest, healthiest, and most enjoyable way to throw a party - whether it's the holidays or just an impromptu weeknight gathering.
A Meatless Mediterranean Mezze Platter
It's a close cousin to the Italian Antipasto Platter and the much healthier cousin to the cheese and meat-laden Charcuterie Board. A Mezze Platter is full of all the good stuff from the Mediterranean Diet we should all be eating more of.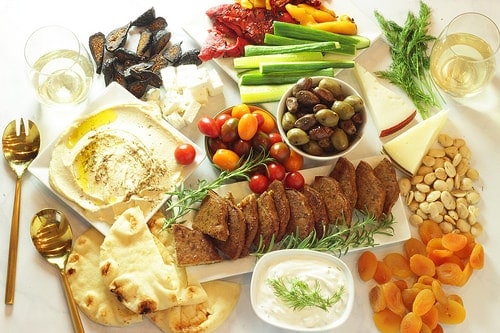 I find that more and more of my friends and family prefer healthier, meatless and lower carb options for meals and snacks. How about you? There's no reason that we can't eat that way during the holidays too, and with this platter, no one will miss the meat or refined carbs.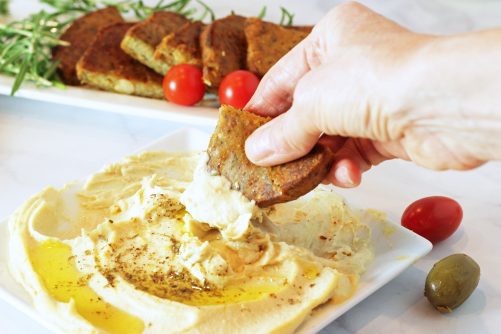 The star of this Mezze Platter is MorningStar Farms® Falafel Burgers - cut them into bite-sized wedges for easy dipping; stuff them into a pita; or just pile on lots of other yummy toppings and sides. Here's why I love them:
They're 100% plant-based protein from chickpeas and rice (you can actually see the chickpeas inside every bite)
They're packed with flavor from cilantro, parsley, and onions
There are no artificial flavors or colors
They're each a very generous ¼ lb size - so one package goes a long way in this platter
and BONUS - They're SO easy, and they're the kind of burger that appeals to both meat and non-meat eaters alike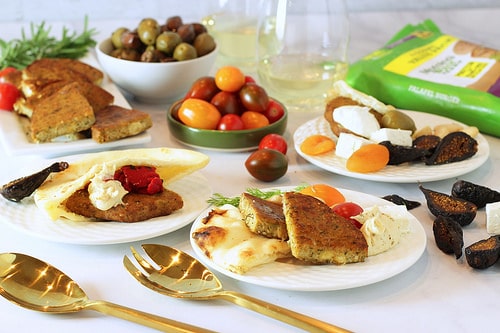 I think the best part for your guests, is the variety. You can add small bites of this and that, so there's something for everyone. All those colors and flavors - so pretty!
And the best part for you is that there are no recipes to worry about messing up, and no cooking involved.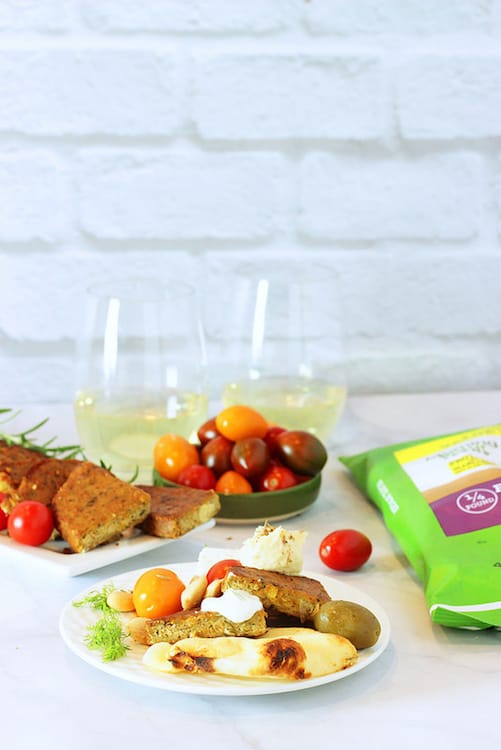 Feel free to tailor your platter to your guests' palates. Here's what I added to mine:
MorningStar Farms® Falafel Burgers (cut into bite-sized wedges)
Mini pita bread
Roasted red peppers
Grape tomatoes
Sundried tomatoes
Sliced cucumbers
Greek olives
Spanish cheese wedges
Feta cheese cubes
Dried figs
Dried apricots
Marcona almonds
Hummus
Tzaziki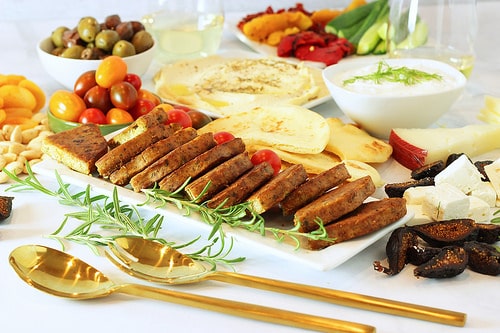 Did you know the Mediterranean diet is not only good for your heart - but also your brain and mental health? Eating more plants and healthy fats can actually help with anxiety, depression, and seasonal affective disorder. Bring on the holidays!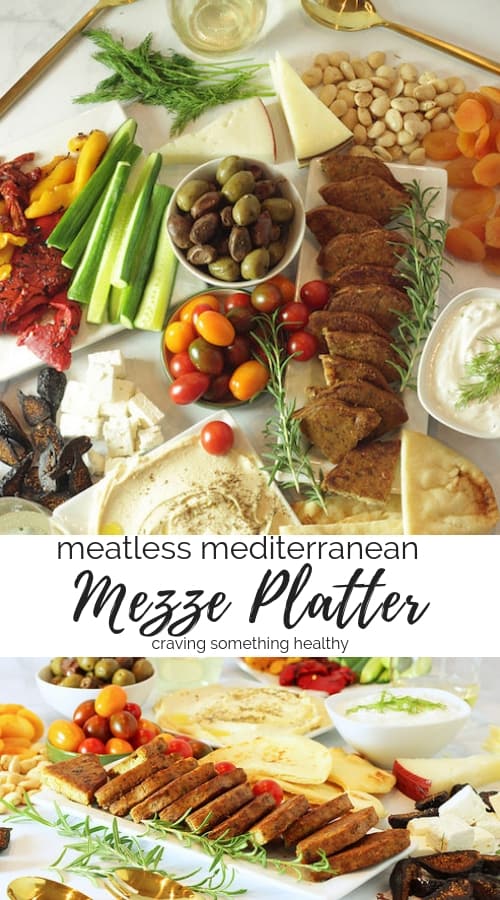 These vegan MorningStar Farms® Falafel Burgers are available in the freezer section at Walmart, so pick up a few packages next time you're there.
And since you're probably pressed for time, you can order all of the ingredients for this platter through their online grocery delivery service. All you have to do is click and drive by the store. They'll load it right in the trunk for you. Here's how it works:

So easy, and such a great timesaver. You don't even have to get out of the car. You're welcome.
What do you do to survive holiday stress?
Eat well!