Celebrate National Nut Day (the food, not the people), with this Southwest flavored, and nut-filled snack.
Hey ~ Happy National Nut Day!  No, this day is not necessarily all about celebrating all of the crazy people in your life (why can't everyone just be normal like us?), it's about the kind of nuts that you eat.  
Nuts are hands-down one of my favorite foods, because they're a great source of healthy unsaturated fats, along with some protein and even a bit of carbs. Kind of like a meal all rolled into each little bite. Plus, they're plants, so if you're working toward a more plant-based diet, they're a very nice addition.
I tend to add nuts to oatmeal for breakfast, or salads at lunch or dinner. Because they're so balanced, I also really like to include nuts as part of a snack. They're filling, so you really don't need more than a handful to do the trick and hold you off until your next meal.
I always make mixed spiced nuts to keep on hand for the holidays, and this is one of my favorites. It's of course adapted from the original Chex cereal snack mix, and I love the mix of southwest spices with just a little bit of heat. I make a double batch because it's pretty popular, and it's actually kind of hard to stick to just a handful. At least it's healthy!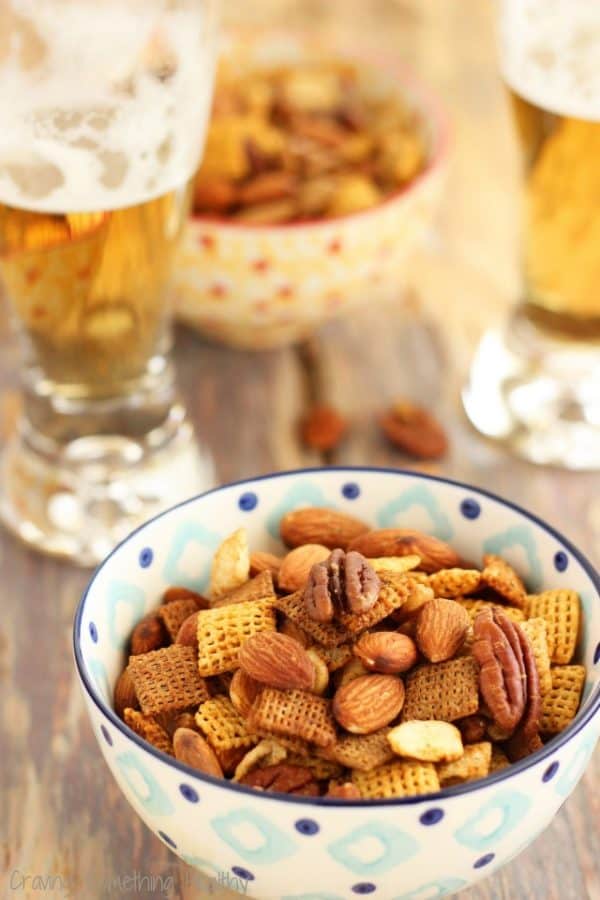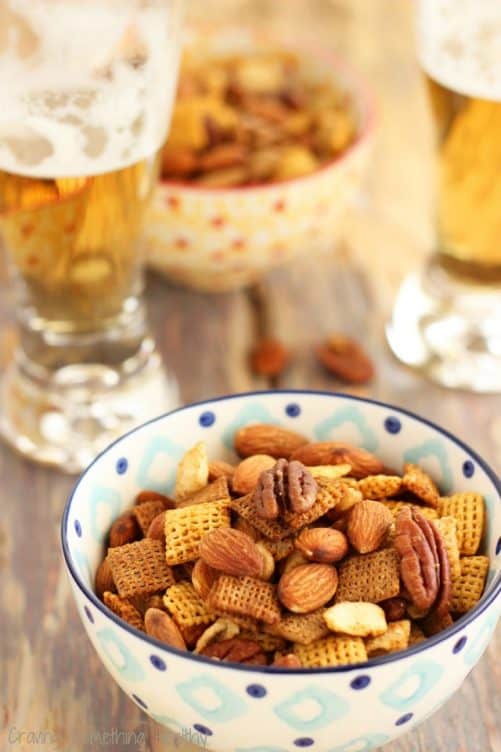 I swap out the butter for olive oil, which works just fine and it's a much healthier option. I also like to use more of the wheat Chex because they're higher in fiber.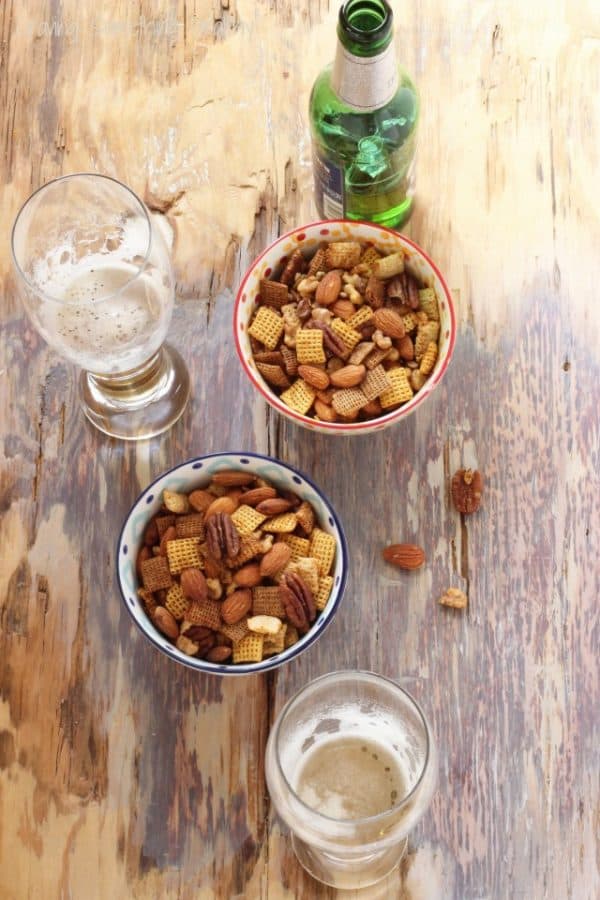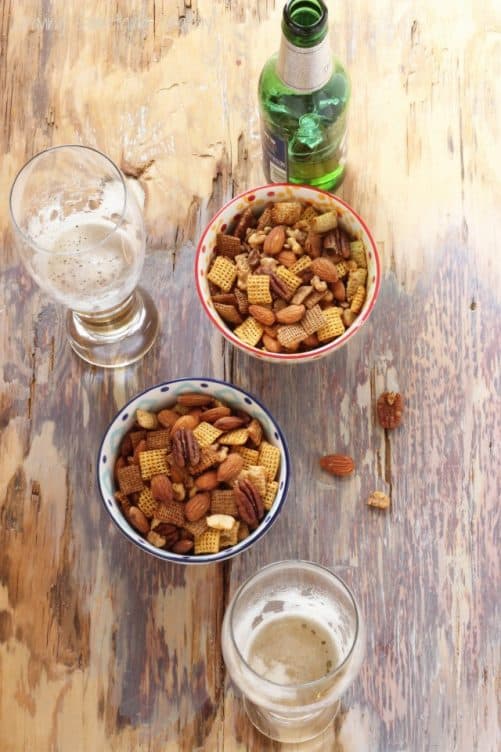 Recipe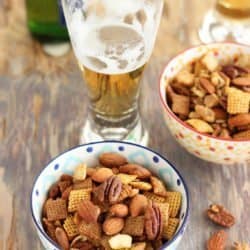 Ingredients
2

cups

wheat Chex cereal

½

cup

rice Chex cereal

½

cup

corn Chex cereal

1

cup

almonds

whole

1

cup

walnuts

halves

1

cup

pecans

halves

½

cup

sunflower seeds

1 ½

tablespoons

olive oil

2

tablespoons

Sriracha

1

tablespoon

Worcestershire sauce

1

tablespoon

maple syrup

¼

teaspoon

cumin

¼

teaspoon

dried oregano

¼

teaspoon

garlic powder

½

teaspoon

chipotle chili powder

¼

teaspoon

salt
Instructions
Preheat oven to 225 degrees, and set the oven rack to the middle position.

Mix cereals, nuts and sunflower seeds in a large mixing bowl.

In a measuring cup, mix together remaining ingredients until combined.

Pour the wet ingredients over the cereal, nut mixture and mix well with a spatula, to combine.

Spread the nut-Chex mixture onto a sheet pan and bake for 45-50 minutes, stirring at least twice to prevent the bottom from burning.

Let cool to room temperature and serve

Store any leftovers in an airtight container for up to two weeks.
Tell me - Do you eat nuts?  Are you a nut person, or a nut-butter person - or both?
Eat well!