Everything You Need to Know About Deviled Eggs
Oh my how time flies.  Easter's just around the corner, even though it seems like Christmas was just last week.  Here's what's to love about Easter: it means spring is finally here  (usually); tiny girls in Easter bonnets and spring dresses; Easter egg hunts; coloring Easter eggs; filling up Easter baskets with lots of fun finds from the dollar store; that crazy-scary Easter bunny at the mall; and my favorite thing -- DEVILED EGGS!  I totally adore deviled eggs, and could eat a dozen within just a few days.  So why oh why do I only make them for Easter?  That has to change, because they're such a great snack idea.  Or add some veggies and crackers and call it lunch.  Or breakfast for that matter.  If you're worried about eggs and cholesterol, don't be.  Eggs are actually very low in saturated fat, and they're a good source of protein and lots of vitamins and minerals.  Yes, the yolk is high in cholesterol, but for most people, the cholesterol you eat won' raise your blood cholesterol.  Even if you have high cholesterol, most people are OK with a few egg yolks each week.
If you're a deviled egg lover, I've got you covered with this All You Need To Know guide.  Tips for cooking the eggs, whipping up lots of creative recipes, and especially for serving them up with lots of fancy Easter flair.  So get those cartons opened!
How To Cook Hardboiled Eggs Easily: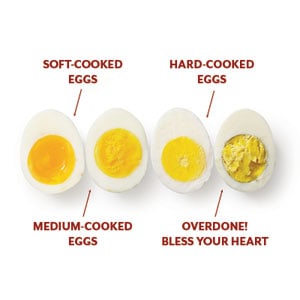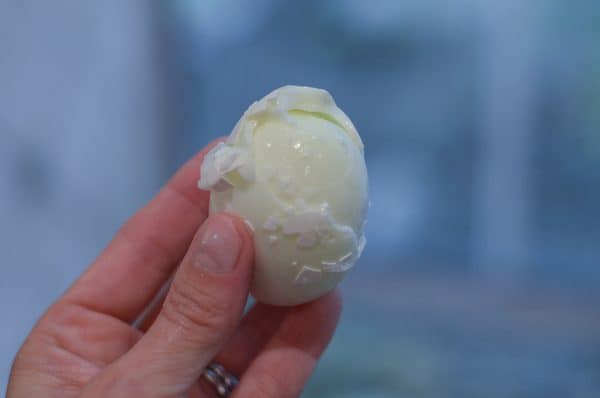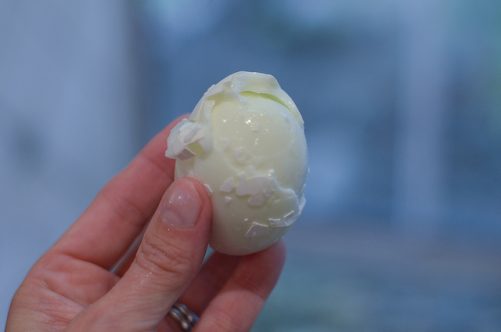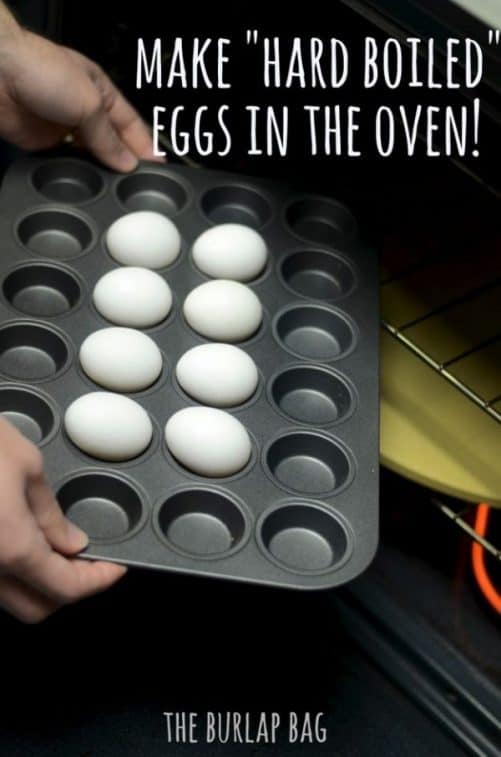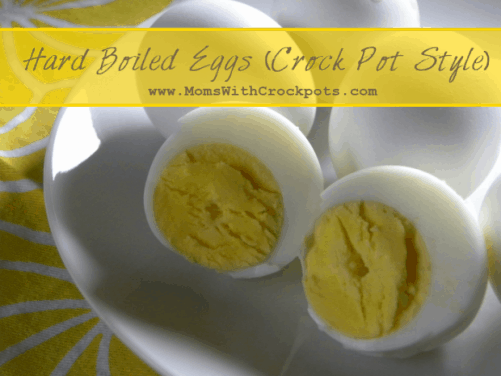 How to Make Them Taste Really Good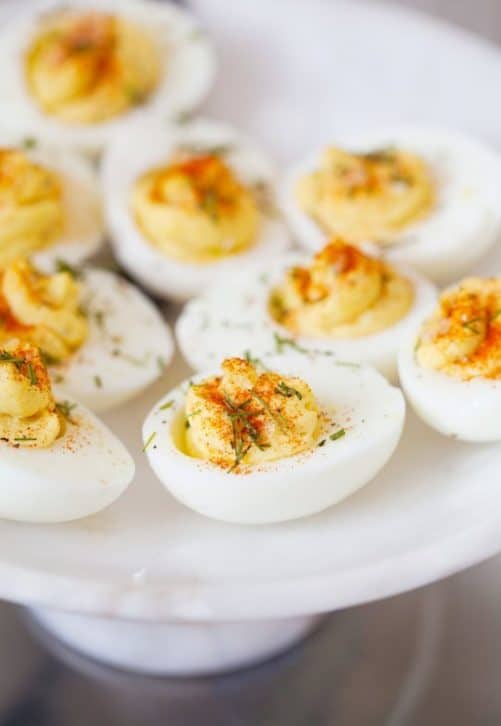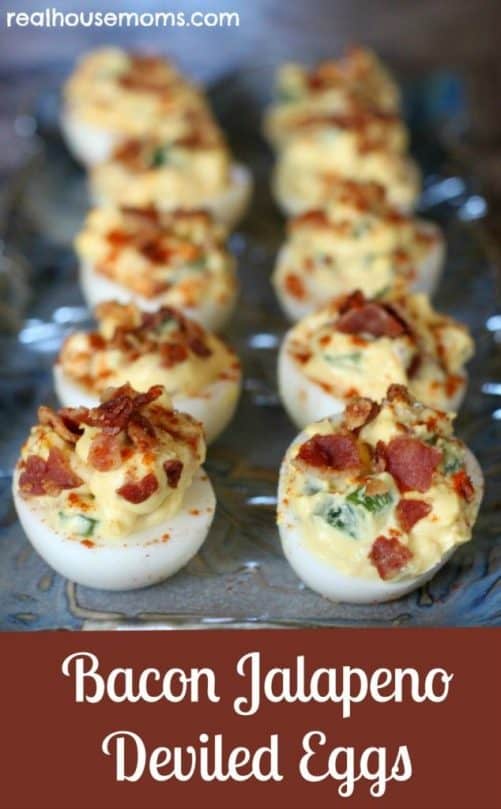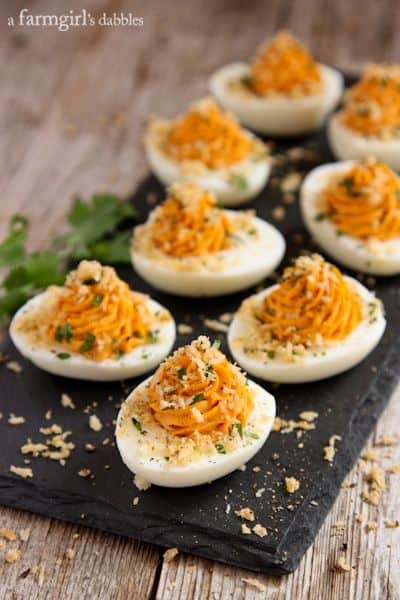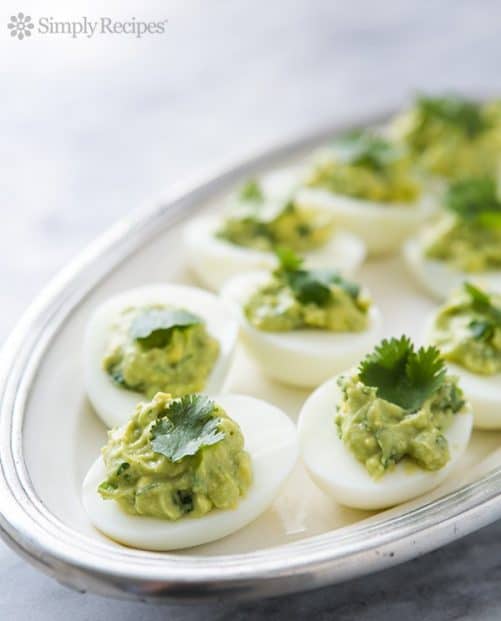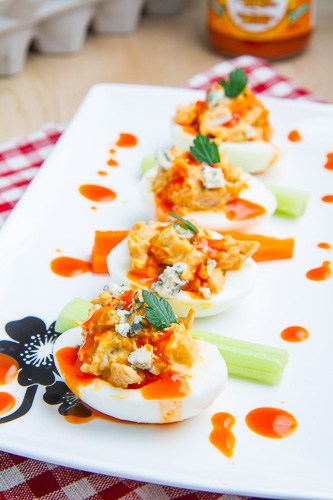 How to Make Them Look All Easter-y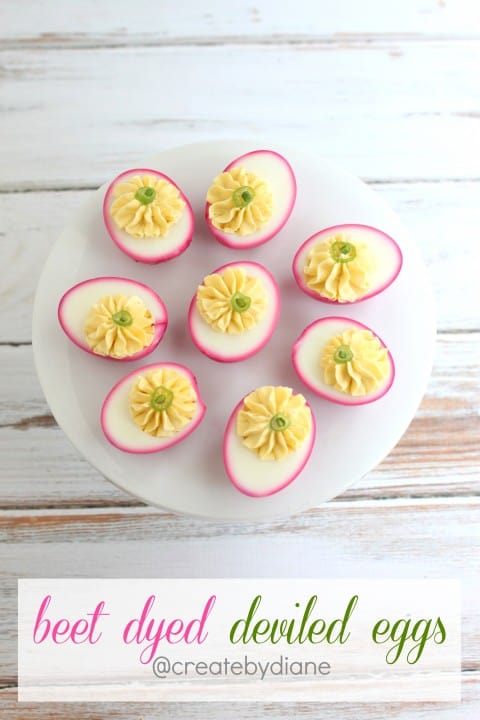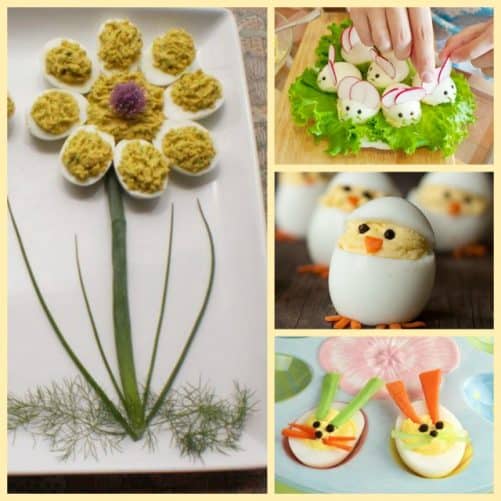 Do you color eggs for Easter?  How do you like to eat them?
Eat well!