Lemon Garlic & Rosemary Marinade
I planted a lemon tree! Actually the nursery that I bought it from planted it, but that's a minor detail. The fact is – I have a lemon tree, and more importantly, I FINALLY live in a place that lemon trees can grow. Outside. All year long. Hooray for me and also for everyone who has listened to me complain about the weather, how cold I am, how I have to wear those fingerless gloves when I type, etc, etc, etc. No more of that for me!
It will probably be a few years before I get lemons, but I'm already thinking of ways to use them. Sugared lemon slices. Preserved lemons. Lemon cookies. Lemon Chicken. When life gives you lemons… Do you have one of these super cool citrus spritzers
? They screw right into your lemons, limes, oranges, or grapefruits so you can just spray some citrus juice on anything. They're great to flavor your water (or wine), salads, veggies, etc.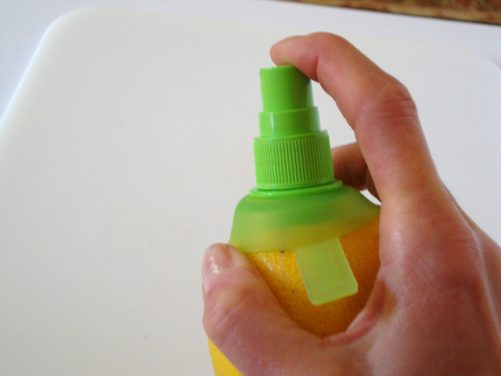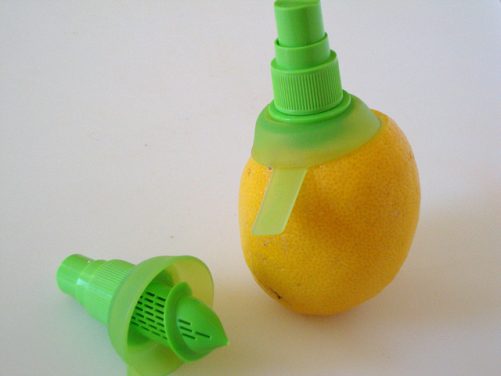 Sorry, I digressed. Of course lemons make a perfect meat marinade because their acidity helps to tenderize. I love this simple Lemon Garlic and Rosemary Marinade. It's delicious for chicken and it also tastes great on fish or vegetables.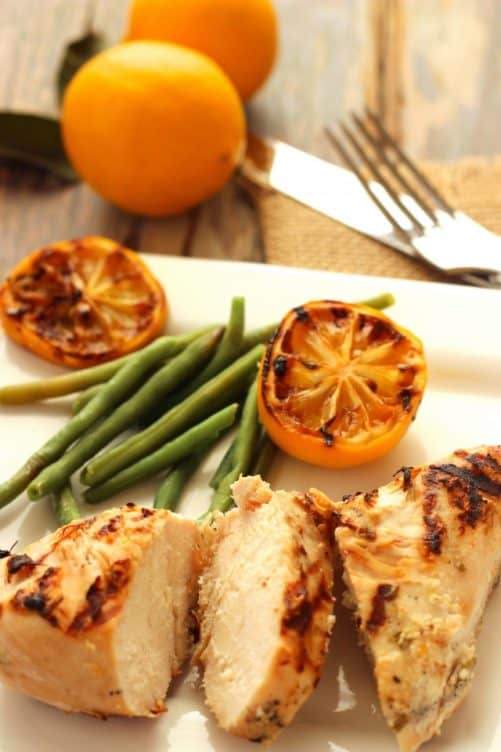 It's kind of a no-brainer recipe:
[box] Lemon Garlic & Rosemary Marinade
Mix together the juice and zest of 2 lemons + 3 tablespoons olive oil + 2-3 large cloves of garlic, minced + 1 tablespoon fresh rosemary. Pour it over your chicken and let it sit for about an hour before grilling.[/box]
What do you make when life gives you lemons? Or oranges? Or tomatoes?
Eat well!