Tabouli Cucumber Pinwheel Bites
This four ingredient, make-ahead appetizer is so quick and easy and always the hit of any gathering.
Do you have a go-to appetizer that you bring to parties or serve when you have guests?  I'm always scanning my cooking magazines or Pinterest for new quick and easy appetizers – you never know when you'll have an impromptu ladies night out, or game night with the neighbors.  And let's face it, sometimes, when no one's home and dinner is optional, it's kind of fun to pour a glass of wine, or make a margarita and have appetizers for dinner!  
Of course, it's easy enough to pick up cheese and crackers, or veggies and dip.  For some reason though, I always feel like that's wimping out.  I'm always afraid people will think I didn't care.  Or worse – I don't know how to cook!  (For those of you who do that – I'm so totally sure you care like no one else, and I imagine you're a wonderful cook too). Anyway, I always feel compelled to "make something", but it has to be about as easy as picking up veggies and dip, but also really creative and fresh tasting.
That's why I love this appetizer I'm sharing today.  I've been making it forever, and I have no idea where I got the recipe, but it's ALWAYS a major hit.  The flavors are just right, and the size is so perfectly pop-able.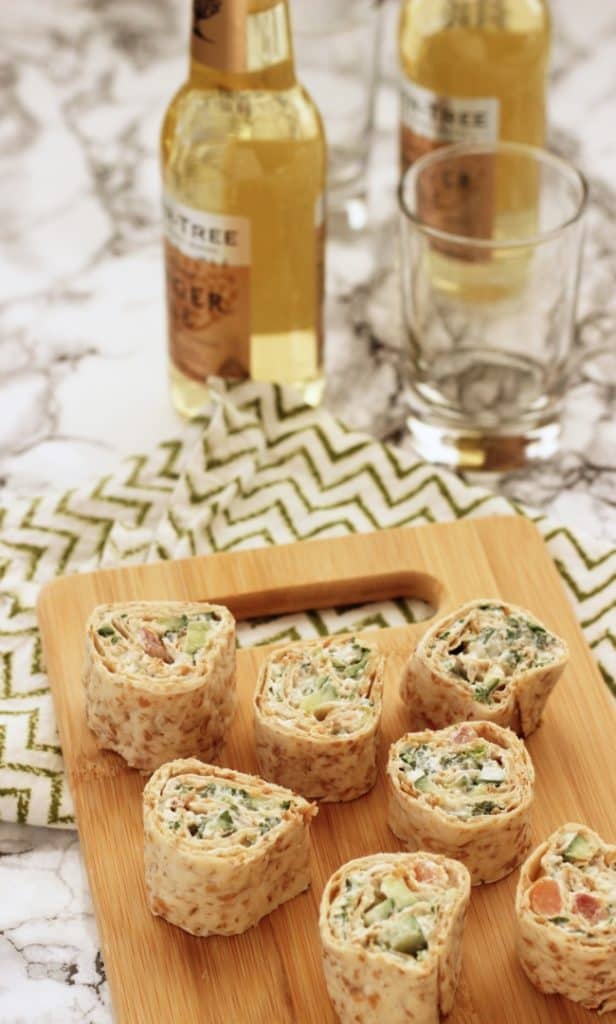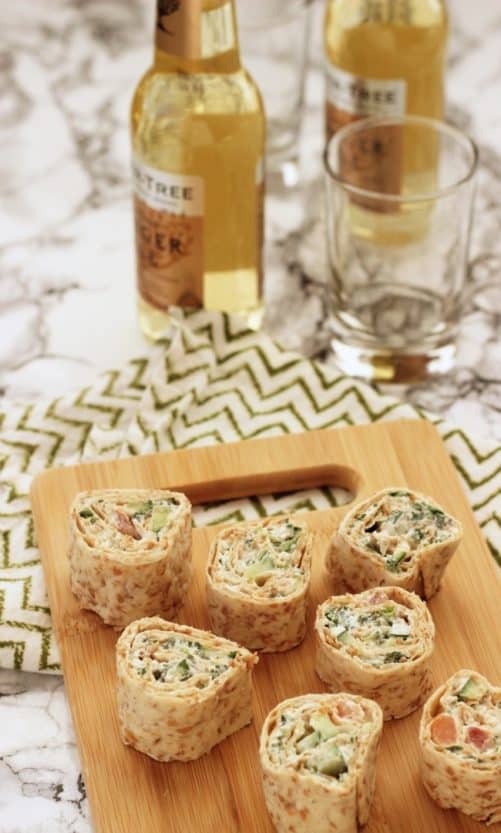 You can make these ahead, and just slice them right before you're ready to serve.  They'll keep for a day or two in the refrigerator.  Love that!  I usually use large whole wheat tortillas for this recipe, but the wonderful folks at Angelic Bakehouse were kind enough to send me some samples of their amazing 7-grain wraps and other sprouted grains goodies to sample.  Sprouted grains are the latest rage in whole grains – they provide even more nutrients than regular whole grains.  The wraps worked perfectly, and made these bites even more delicious, and healthier.  Just look at all of those delicious, fiber-filled nutty grains…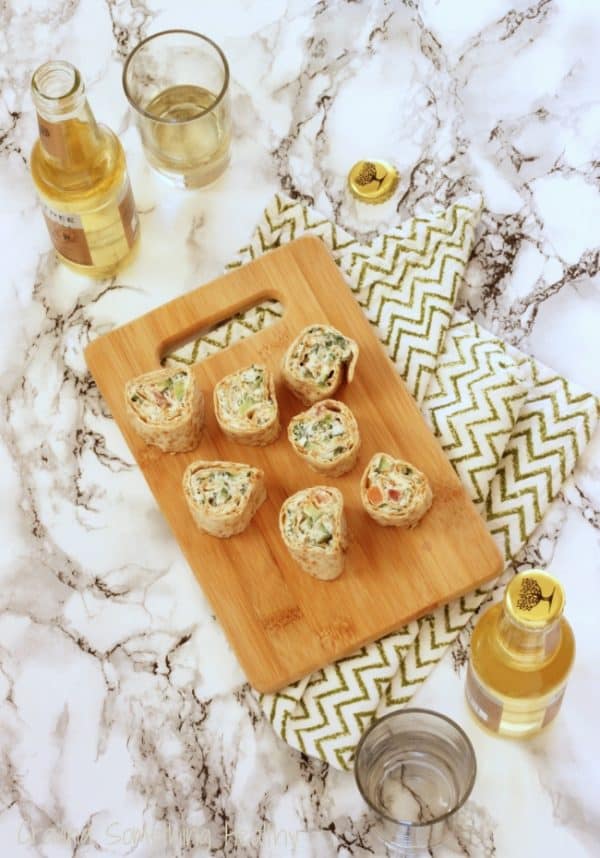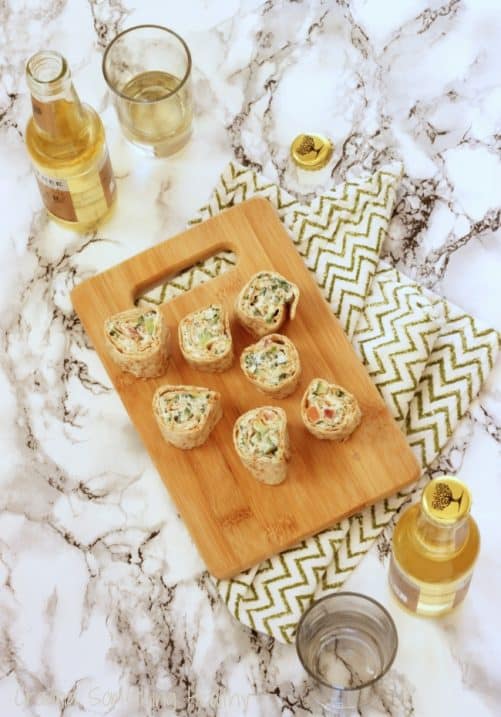 The tabouli-cucumber-cream cheese combo is so totally delicious.  If you have leftover filling,  PLEASE use it as a spread for your turkey sandwich.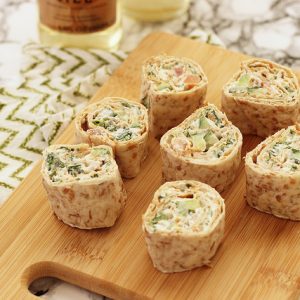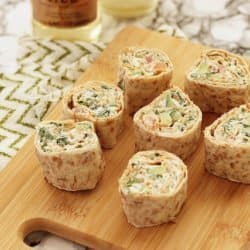 Ingredients
1-8

oz

package of Greek cream cheese

softened

1-7

oz

container prepared Tabouli salad

1

English cucumber

peeled

5

large whole wheat tortilla wraps

or other thin flatbread
Instructions
In a small mixing bowl, combine the cream cheese and tabouli salad.

Slice the cucumber in quarters lengthwise, and remove any seeds. Dice the cucumbers into small 1/2-inch pieces. Add them to the bowl.

With a spatula, combine the ingredients together until smooth.

Lay the tortillas out on a flat surface and spoon 1/5 of the mixture into each tortilla. Spread the cream cheese mixture over the tortilla leaving about 1-inch border without filling.

Roll each tortilla up tightly.

Wrap each roll individually in saran wrap and refrigerate for about 30 minutes.

Slice into 1-inch pieces and serve.
Notes
If you are making these more than 30 minutes ahead, wrap each rolled up tortilla in a damp paper towel before wrapping it in the plastic wrap. This will help to prevent the tortilla from drying out. Unwrap and slice just before serving.
Do you have any quick and easy go-to appetizers? If you need some ideas, check out my Appetizers and Small Bites Pinterest board.
Eat well!