Labneh is a kind of Middle Eastern cheese made from strained yogurt. It's a cross between smooth and rich cream cheese, and healthy, probiotic-rich Greek yogurt. The best of both worlds, and when you add some honey, vanilla and sea salt... It's the most decadent fruit dip you'll ever eat!
Can we all just stop for a second and think back really hard, to what our lives were like before Greek yogurt? Kind of like before cell phones. Or laptops. Or Google. We never knew what we were missing, but try to live without it now... Oh, lord, I can't even imaging going back.
OK maybe Greek yogurt doesn't belong in the same class as Google, but ever since Chobani and Fage became household words, I've personally been hooked, and I know that a few other people out there are too.
I do occasionally eat Greek yogurt in the traditional way - topped with a bit of fruit, maybe some granola as a snack. But mostly, I use it as an ingredient - it totally thickens and adds a protein punch to my overnight oats; it adds instant rich-creaminess to a salad dressing; it's the most amazing marinade and tenderizer for chicken; and it makes a killer vegetable dip when paired with other savory ingredients.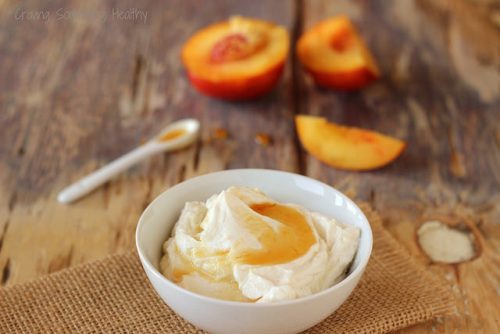 So why, oh why, did it take me so long to try Labneh? It's cheese, made simply by draining and straining the liquid out of Greek yogurt,to make it even thicker than it already is. Once it's thickened, it's a blank slate for any sweet or savory flavors your mind can dream up.
My mind was thinking sweet. Honey, specifically. And fresh, juicy, ripe nectarines to dip into it.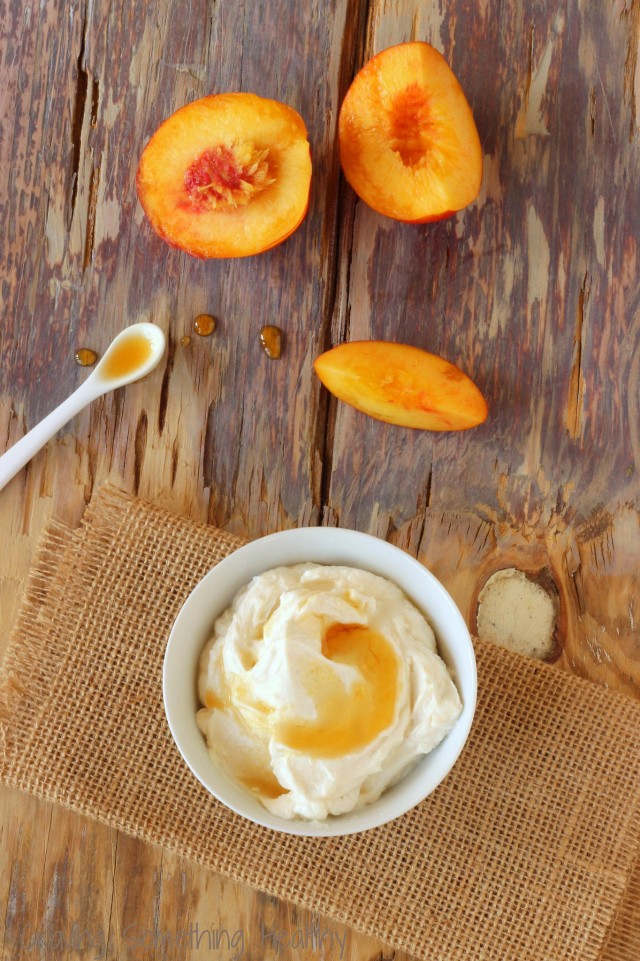 Do you like to lick the bowl and beaters after you make cream cheese frosting? 'Cause that's what this tastes like. I would not steer you wrong.
My recipe calls for vanilla and sea salt, so I REALLY hope you've made some of the Bourbon vanilla and vanilla sea salt that I told you about a while ago. It totally elevates this recipe like no vanilla or sea salt from the grocery store ever will. Get on that, and put a few extra bottles and jars away for holiday gifts! I promise they'll last just fine if you store them in a cool, dark place.
Recipe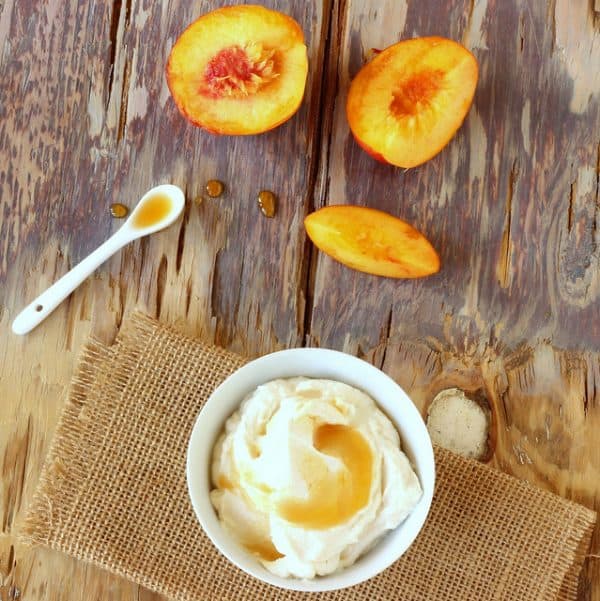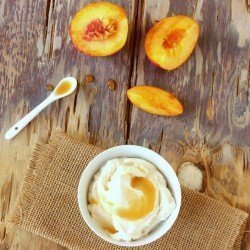 Honey Sea Salt Labneh
A healthy fruit dip that tastes like cream cheese icing
Print
Pin
Ingredients
16

ounces

good-quality plain Greek yogurt

I prefer 2%

½

teaspoon

fresh lemon juice

pinch

of sea salt

2

tablespoons

honey + additional to drizzle over the top

1

teaspoon

vanilla

⅛

teaspoon

sea salt
Instructions
Line a small strainer with several layers of cheese cloth.

Mix yogurt with lemon juice and pinch of sea salt, and stir well to combine. Pour into the cheese cloth-lined strainer, and wrap yogurt to cover completely.

Set the strainer with yogurt over a bowl, and refrigerate for 24 hours. After a few hours, the whey will begin to drain from the yogurt, and it will thicken considerably.

Remove the strained Labneh from the refrigerator and unfold the cheesecloth. Transfer it to a mixing bowl and add 2 tablespoons of honey (or more to taste), vanilla, and additional ⅛ teaspoon of sea salt Stir to combine. Place in a serving bowl, and drizzle with additional honey, if desired.

Serve with sliced fresh fruit or cinnamon pita chips.

Cover and refrigerate any leftovers.
Notes
Store leftover labneh in a covered container in the refrigerator for up to 4 days. Stir well before serving to incorporate any liquid that separates.
Nutrition
Calories:
61
kcal
|
Carbohydrates:
7
g
|
Protein:
6
g
|
Fat:
1
g
|
Saturated Fat:
1
g
|
Cholesterol:
3
mg
|
Sodium:
60
mg
|
Potassium:
4
mg
|
Fiber:
0.01
g
|
Sugar:
7
g
|
Vitamin A:
33
IU
|
Vitamin C:
0.1
mg
|
Calcium:
67
mg
|
Iron:
0.02
mg
Tip!
The whey that drains from Greek yogurt is a good source of calcium (that's why most Greek yogurt has less calcium than regular yogurt), so save it and add it to a smoothie or your overnight oats
Do you eat lots of Greek yogurt? What do you like to do with it? Ever made Labneh?
Eat well!
SaveSave
SaveSave