PLAN - to Make it Healthy
This post is sponsored by Healthy Choice. As always, all opinions are my own.
Once upon a time, I was a mostly stay-at-home mom, and "busy" meant volunteering at school, organizing the book fair, cleaning the house, doing 10 loads of laundry, and carpooling.
Today, my "busy" is completely different.  My kids are grown, and I'm self-employed.  On any given day, I might juggle writing assignments for 3 different editors, give a presentation at a diabetes workshop, work with a client who wants to lower their cholesterol or teach an intro to nutrition class to nursing students.
No matter where you are in life, it gets busy.  One thing I've learned is that you have to have a plan in order to juggle it all.  You know, make a to-do list every night, so you're ready to roll the next day.  Set alarms, and keep a schedule.  Most of us know how to do that for our appointments and commitments, but do you do that for your health?
Ask any nutritionist what the secret is to eating healthy, and we'll all tell you the same thing. Have. A. Plan. Just like anything. If you want to succeed, make it as easy as possible for yourself, and just have a healthy eating plan.
It should include scheduling time to write out a week's worth of meals, to get to the grocery store, and prep a few healthy meals for the week, and to have a backup plan - just in case. Because, just like life, healthy eating doesn't always work out perfectly.  If you have a plan though, it's easier to pick yourself up, and get back on track.  A few of my tips for a healthy eating plan:
Once a week, sit down and plan your meals for at least 5 days.
Write out a grocery list while you're planning those meals – refer to your recipes so you're sure you have all of the ingredients.
Do all of your grocery shopping once per week. Don't waste time running out multiple times during the week.
Cook once, eat twice. Make a large batch of things like soups, stews or casseroles and freeze half for another meal.
Always keep "back-up" meals and ingredients on hand.
That last tip is super important, because as much as you may want to prepare a healthy, home cooked meal every night of the week, we all know life gets in the way. Here's what's in my pantry and freezer for those kind of nights:
Canned chili beans, shredded cheddar, avocados and whole wheat tortillas (for tacos)
Prepared chicken stock, frozen vegetables, and brown rice (for soup)
Whole grain pasta, jarred pesto sauce and sun dried tomatoes (for pasta)
An assortment of Healthy Choice Café Steamers frozen meals (for when I need dinner in under 5 minutes, or I don't have time to pack a lunch)
I like the fact that Healthy Choice Café Steamers, are made with real ingredients, and no preservatives. In fact, they're the only major brand in the frozen meals section that can call 100% of its products "healthy", as approved by the FDA.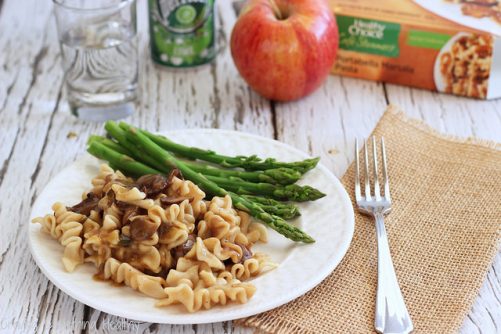 Their unique steamer tray also keeps everything tasting fresh. Talk about having a plan to make healthy eating easy. They're convenient and quick for those nights, or lunchtimes when you just don't have the time or energy to cook. Eat them as is, or pair them with some side vegetables or a salad, and dinner is done!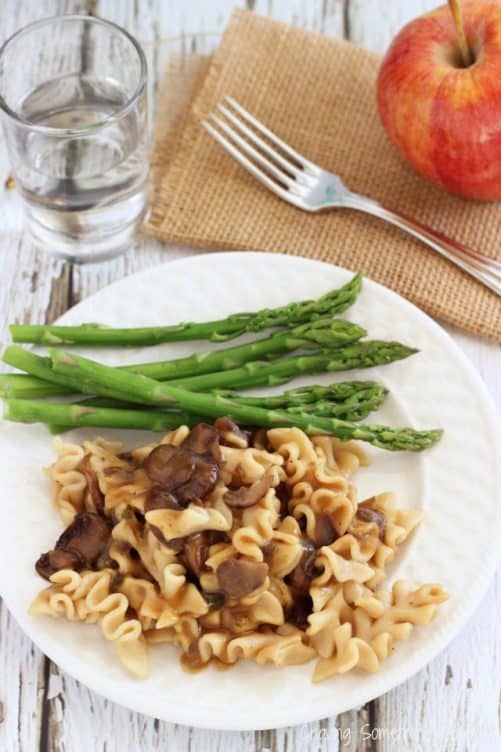 Are you a healthy eating planner? Or do you tend to just wing it? Which works better?
Eat well!