7 Ways To Work Out in 10 Minutes or Less
Your workouts don't have to be long and sweaty to work for you. Doing short 10-minute workouts at home can actually pay off quite a bit — as long as you're consistent with them. The key is to work on different parts of your body every day.
 Here are 7 ways to get an all-body workout in - in 10 minutes or less. Try one of these 10-minute workouts each day, and then combine one or two (or three) as you get stronger.
Sooo... How are you doing with your New Year's resolution to get to the gym and get fit?  I know.  You're not alone.  It's hard when there's work, school, kids, vacuuming, laundry, grocery shopping, and everything else. 
We all know though, the excuses aren't going away.  Ever.  They'll just get replaced by a different excuse.  So, let's just do our best to work around them.  Sometimes, you've gotta get creative about how to squeeze in your exercise.
Did you know that even short bursts of exercise (a 5-10 minute walk around the parking lot, a jog up and down 3 flights of stairs, or even just a few jumping jacks here and there) can actually make a difference?  Yes — I'm saying 10-minute workouts count as exercise!
The goal for all adults is to get at least 150 minutes of moderate exercise each week.  If you're hoping to lose weight, you'll probably need to do a bit more than that, but think about it - 150 minutes is 30 minutes 5 days each week.  Totally do-able, if you have a plan.  
Set a realistic goal to get to the gym or just do a few miles of walking, running, hiking, or biking as many times each week as possible, but when you're really pressed, try one (or three) of these quick workouts at home - or at the office.
You'll be so glad you did it in a few weeks when it starts to feel like spring.  Click on each photo for more info or a video.
10 Minute Workout Ideas
Entire Body 5 Minute Workout|Huffington Post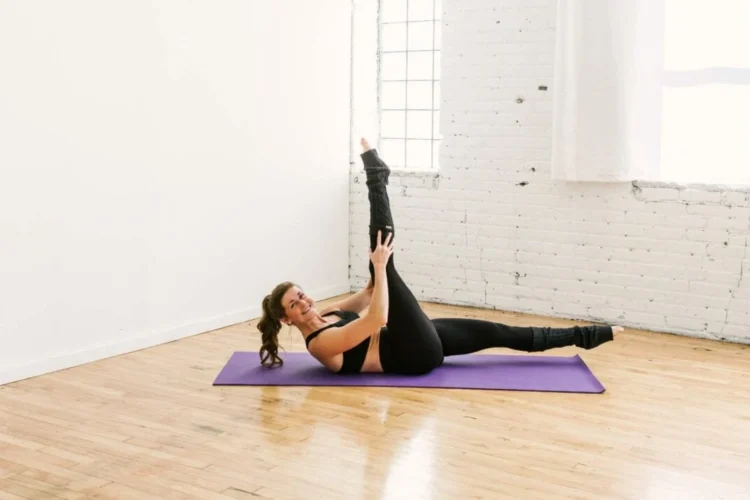 Full Workout|Health Magazine
Do you have any tips for squeezing in extra exercise?
Eat (and move) well!