How to Make Pretty Refreshing Infused Water
Infused water - full of fresh fruit and herbs is not only pretty to look at, it's super-refreshing as well!
First, I have absolutely no idea how a full month has gone by all of a sudden!  I'm so sorry for the lack of posts, but I guess I've been really busy, friends! Second, how about these gorgeous infused waters?  It's getting hot out - the forecast here in AZ is calling for our first stretch of 100+ degrees this week.  Every year I try my best to hold off on turning on the AC until Memorial Day... Stay tuned to see if I break down this week.
Today is a Recipe ReDux post day, and the theme is cocktails and mocktails for spring and summer parties, but I'm keeping it really easy and refreshing by sharing some tips and my favorite combos for infused waters.  They're a great way to stay hydrated and get your 64 ounces of water in, without adding any added sugar or calories at all.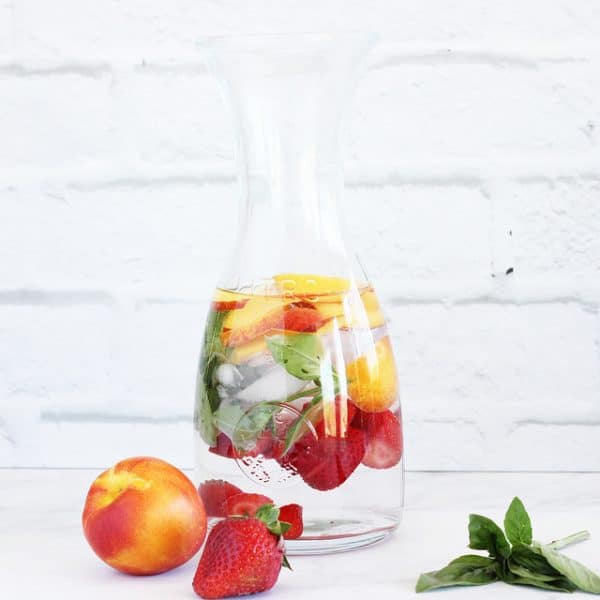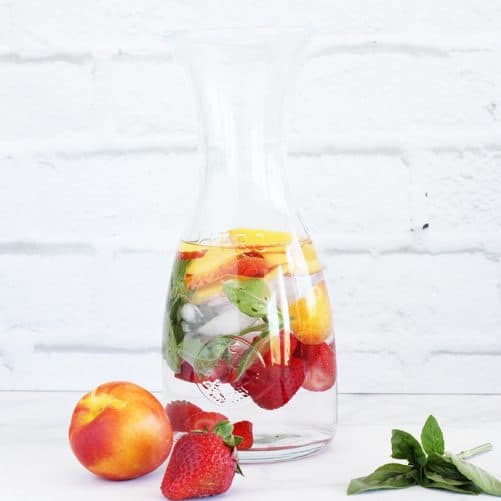 If it's after 5:00 (I am a little OCD that way), I'm definitely a white wine girl, and I do love the occasional martini or margarita, but in the afternoon, I want something clean and refreshing with zero calories.  Nothing against regular old water, but there is something so much more festive about infused water.  The flavors are so subtle and refreshing, and the colors are just so pretty.
It's clean, healthy, and for some reason, I honestly feel better when I drink infused water.
Whenever I have a bounty of fresh fruit, and my herbs need a good trim, I try to keep a bottle in my fridge, and because I make it in small batches, it really does encourage me to drink more water.  I don't like to keep it for more than a day - so I have a built-in water-drinking goal every day!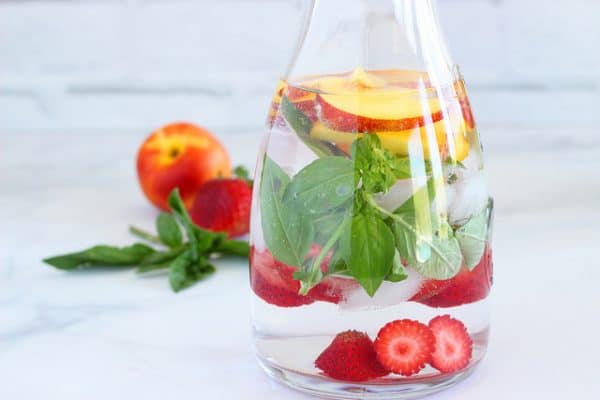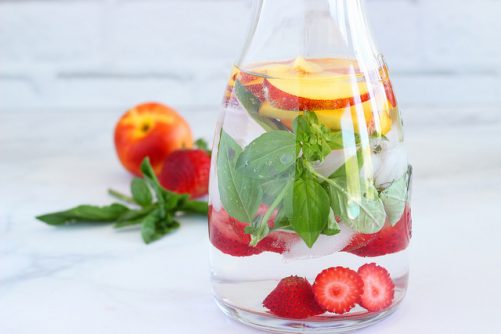 You can really use any combo of fruits and herbs to make infused water, but these are a few of my favorites:
Strawberry and basil
Peach, nectarine and thai basil
Cucumber, lemon and mint
Pineapple, jalapeno and cilantro
Orange and ginger
Lemon and lavender
Raspberry, blackberry and mint
Grapefruit and rosemary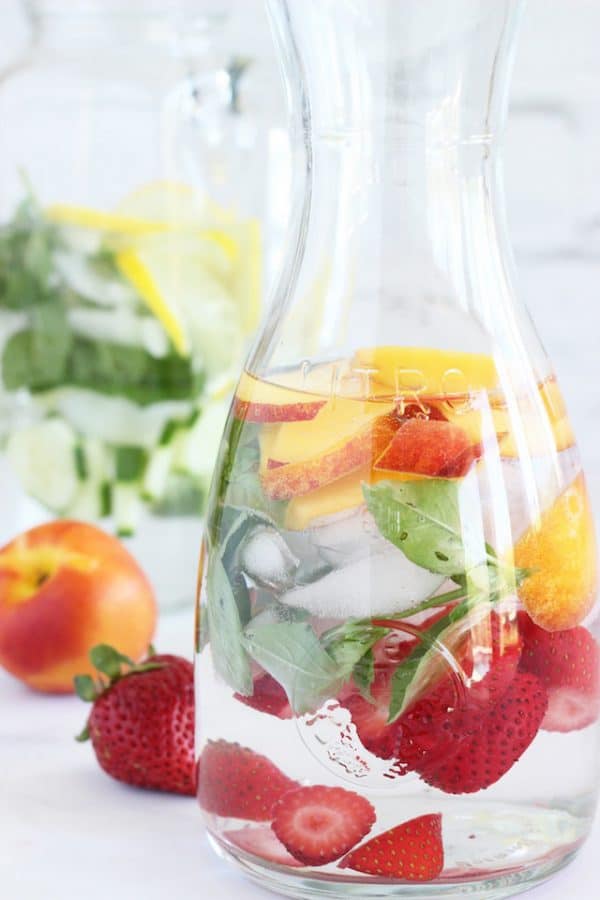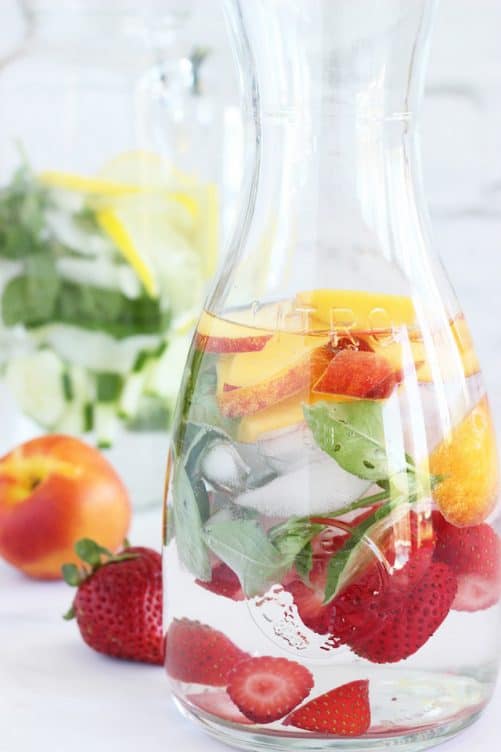 There are no real rules for making infused water - just make sure everything you use is really fresh - no bumps or bruises on your fruit or herbs - ideally, organic.  And just drink up!
Do you have any favorite infused water combos?  Do you aim for you 64 ounces of water each day?
Don't forget to visit the Recipe ReDux members for some additional thirst-quenching recipes!
Eat well!