10 Ways to Celebrate the Mediterranean Diet
Have you ever visited any of the countries around the Mediterranean Sea?  We've been fortunate to do a little bit of traveling to that part of the world, and next to the breathtaking scenery, the thing I enjoyed most about those vacations was the food.  
Never have I eaten so well - in terms of amazing, fresh flavor and ingredients, and good health.  The Mediterranean Diet is full of fresh fruit and vegetables, flavorful grilled fish, local cheeses, legumes, olives, nuts, herbs, and of course lots of olive oil.  Almost nothing is processed, deep-fried, or contains preservatives, and meals are a time to relax and talk and spend time with friends and family, rather than eat on the run or in your car.
The Mediterranean Diet isn't the kind of diet with food lists and calorie counting and certain days to eat certain foods.  Instead, it's more of a healthy eating for life plan - load up the grocery cart with anything that is fresh and seasonal.  Skip the snack food aisles entirely.  Stretch Meatless Monday into Tuesday, Wednesday, and Thursday, and maybe grill some fresh fish one or two days a week.  Snack on a platter of vegetables, fresh, local cheese, and olives instead of a handful of cookies.
Lots of studies confirm that people who eat this way have less risk of heart disease, improved blood sugar, healthier weight, and even better brain health as they age.  So, especially since May is National Mediterranean Diet Month, let's all get on board and celebrate it!  Here are 10 recipes to help you get started: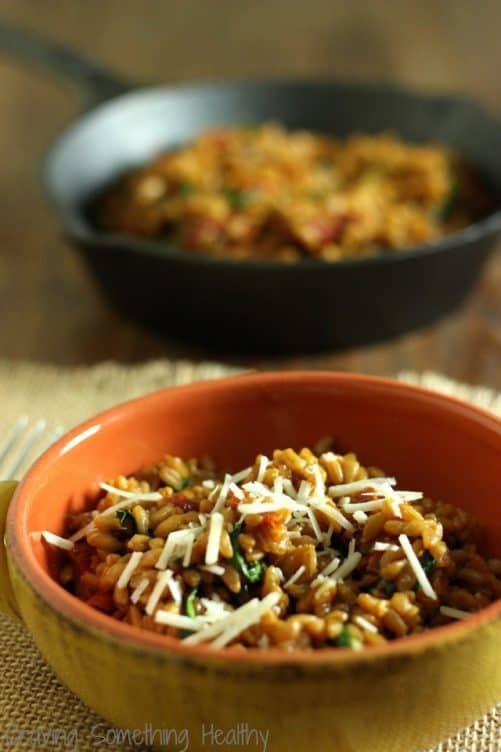 One Pan Farro with Sundried Tomatoes and Arugula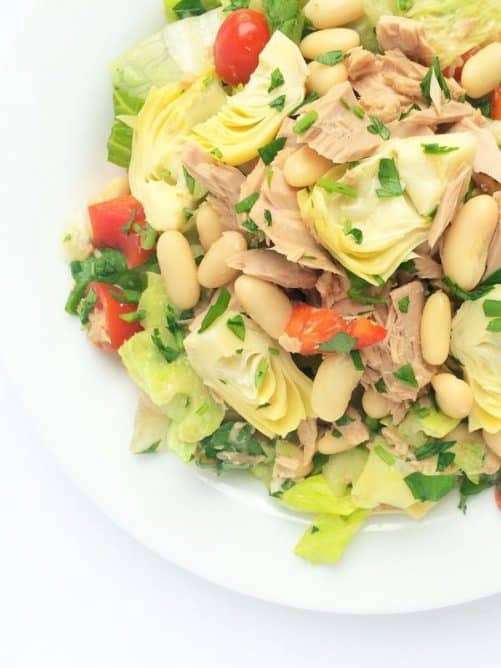 Mediterranean Lemon Herb Farro Salad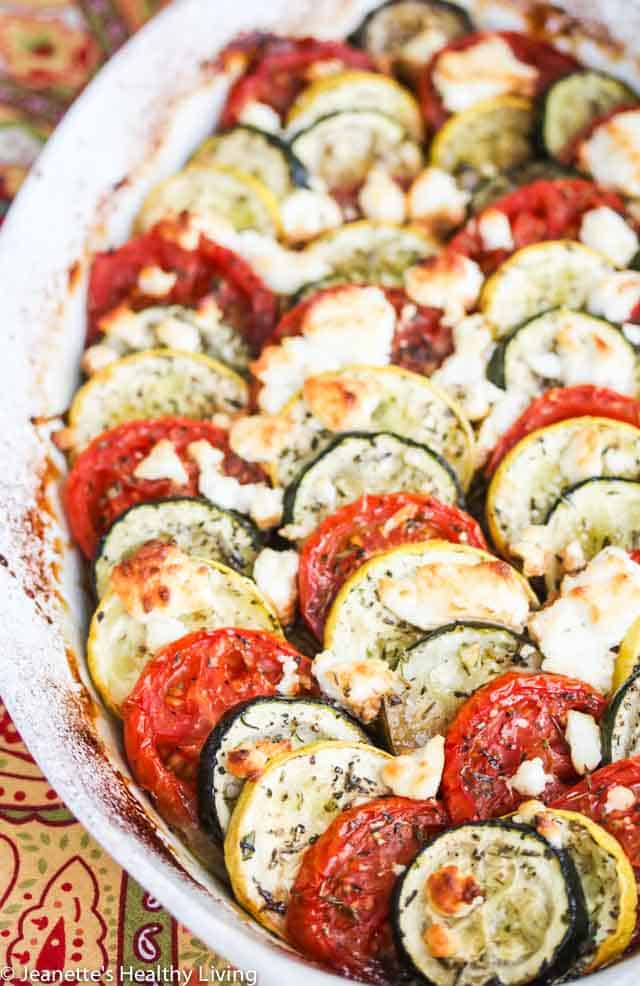 Zucchini Summer Squash Tomato Gratin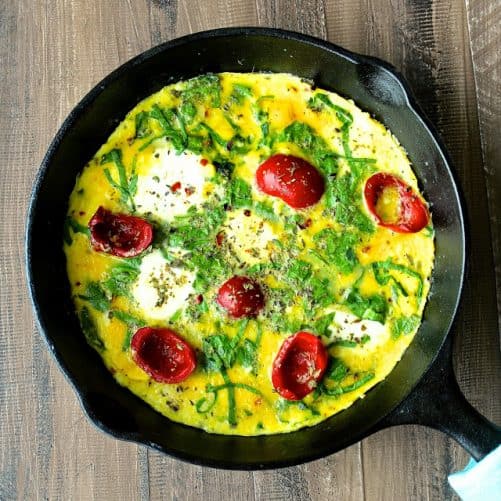 Greek Eggs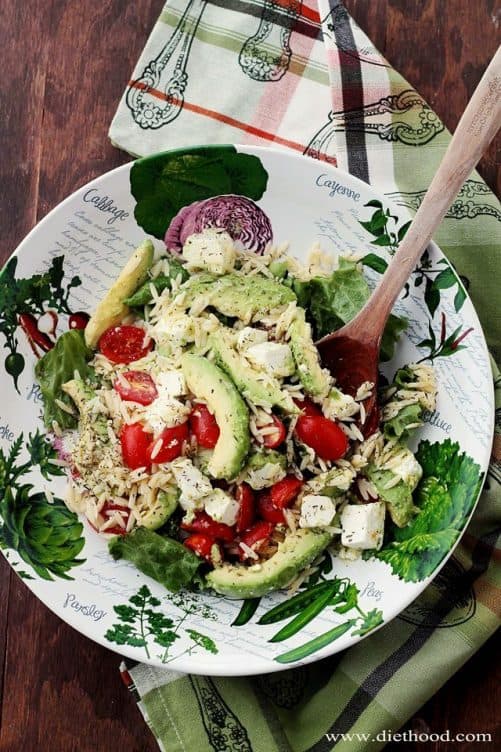 Avocado Feta Cheese Orzo Salad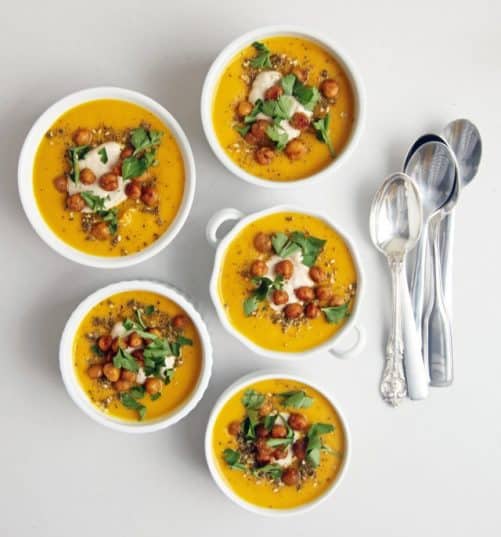 Spiced Carrot Soup with Roasted Chickpeas and Tahini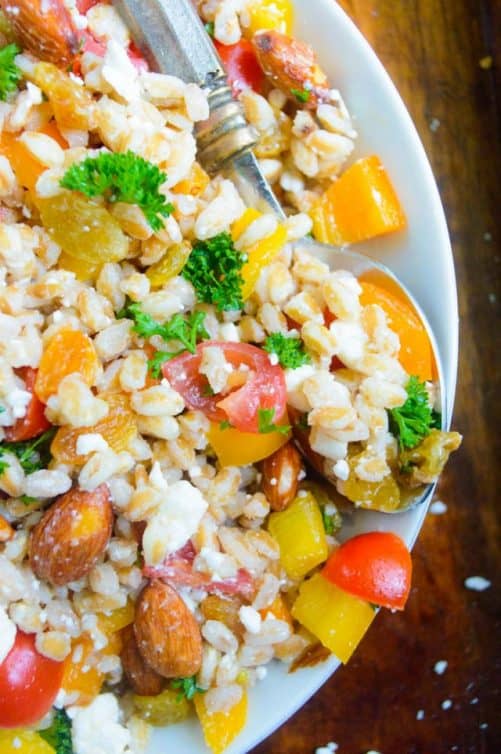 Italian Chopped Salad with Tuna Artichokes and Cannellini Beans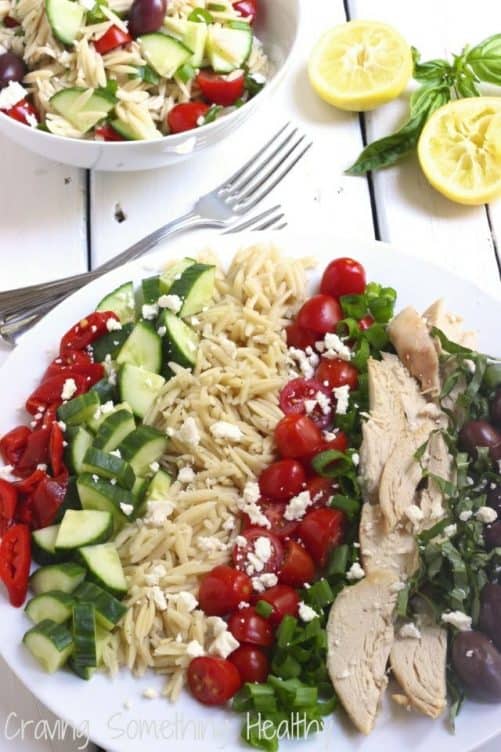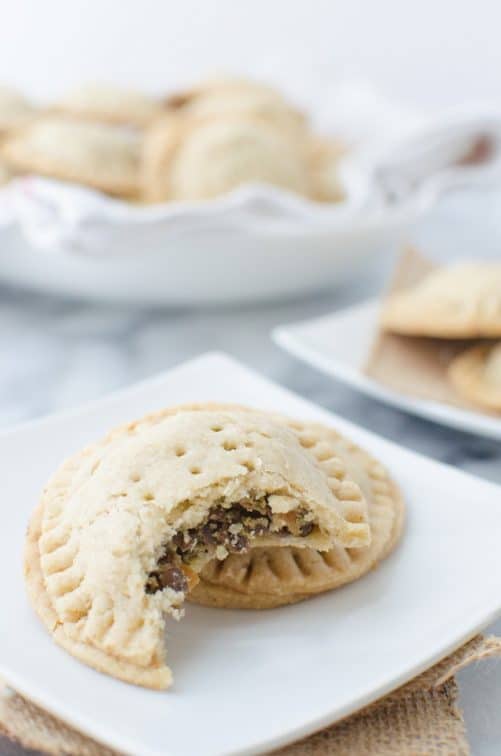 Lentil Hand Pies with Walnut Pesto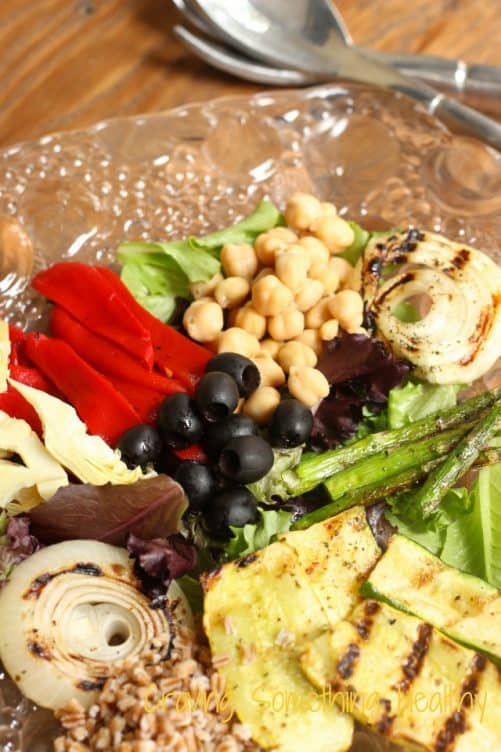 Grilled Mediterranean Vegetable Salad
For more information about how to incorporate the Mediterranean Diet into your diet, check out this post. Do you have any favorite Mediterranean-inspired recipes?
Eat well!